About Dubai
An industry leader in business consultancy and company formation in the UAE for over a decade, UAE Freezones (an established online platform for Global Resources) has been designed for entrepreneurs that have a business idea but don't have the knowledge, resources or the experience to move their concept forward and kickstart their business in the UAE.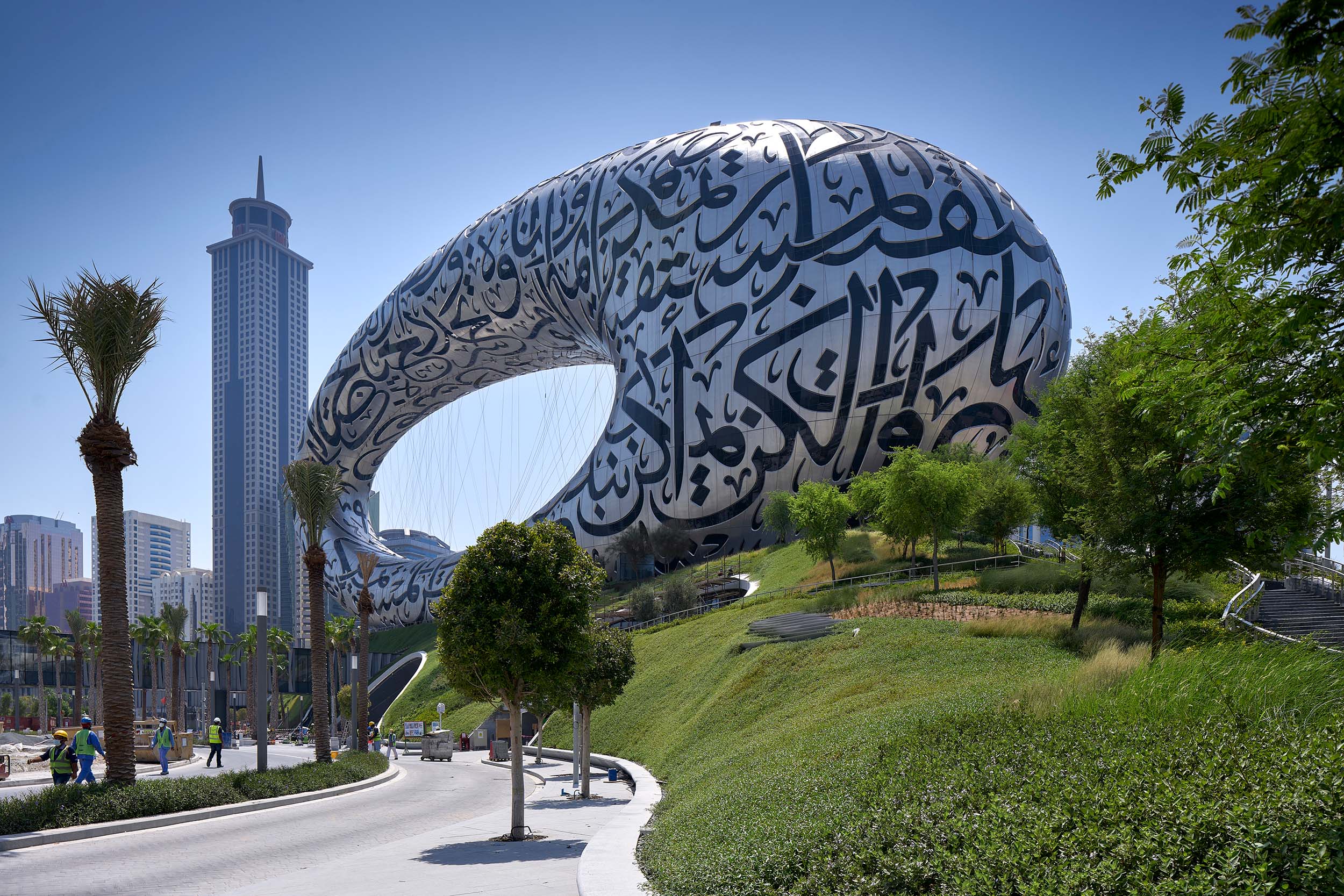 UAE Freezones offers a bespoke advisory service that gives clear direction and guidance to savvy investors who want to set up their operations in the Emirates, whether onshore or offshore.
The Free Zone Authority In Dubai Is The Government Organization That Handles Registration Formalities And Issues Business Licenses To Non-Resident Companies Or Foreign-Owned Businesses For Company Formation In Dubai Free Zones. Business Setup In Dubai Free Zone Brings A Sea Of Opportunities For Networking, Collaborating And Extensive Growth In The Business. The Appealing Tax Regime And Many Incentives Offered By The Free Zone Authorities Make Dubai The Most Preferred Nation By An Investor For Company Formation.
Benefits Of Setting Up A Business In Dubai Free Zone
Free Zones Are The Most Favorable Locations For Business Setup Equipped With State-Of-The-Art Infrastructure, Duty And Tax Exemptions, World-Class Business Amenities, Flexible Government Policies, And Unmatched Facilities.
These Are Not The Only Factors That Drive Dubai Free Zone Company Formation; There Are Many More Benefits Of Forming A Dubai Free Zone Company, Like:
100% Ownership For Investors, Regardless Of Their Nationality And Country Of Origin

100% Tax Exemption On Personal Or Corporate Income Or Gains

100% Repatriation Of Capital And Profits

Exclusion From All Import And Export Duties

Handy Office And Warehouse Facilities

Option For A Company Set Up By An Individual

Exemption On Corporate Tax For 15 Years, Renewable For Another 15 Years

Complete Secrecy Of Operations

Flexibility To Engage In International Business

Fewer Renewal Charges

Flexibility To Hold Properties, Participate In Multiple Activities, And Open A Bank Account In Dubai

The Option Of Liquidating Anytime

Assistance In Housing Facilities, Staff Visas, And Other Support Services
There are 25 free zone in Dubai city which are as belows:
International Humanitarian City
Dubai World Central (Dubai South
Dubai International Academic City
Dubai International Financial Centre
Dubai International Free Zone Authority (IFZA)
Dubai Multi Commodities Centre(DMCC)
It Is Important To Be Aware Of The Various Incentives That Free Zones In Dubai Provide For License Holders Like Dubai Airport Free Zone Is Allowing A Dual License For Its Investors. The Following Licenses Are Offered By Free Zone Authorities For Dubai Free Zone Company Setup:
1. Trading License
This Type Of License, If Acquired, Allows One To Carry Out Trading Activities Like Buying, Import & Export, And Selling Of A Limited Number Of Commodities.
2. General Trading Activities
One Can Deal With The Trading Of All Types Of Goods, With An Exemption On A Few Banned Products Which Need Special Approval With This License.
3. Service License
Companies That Want To Deal With Activities Like Consulting, Accountancy, Etc. Can Acquire This License.
4. Industrial License
A Company Can Carry Out Manufacturing, Packaging And Processing Activities After Obtaining This License.
Types Of Business Entities Allowed In Dubai Free Zone
1. Free Zone Establishment (FZE)
This Type Of Company Can Be Registered With 1 Individual Or Corporate Shareholder.
2. Free Zone Company (FZC)
This Type Of Company Can Be Registered With 2 Or More Shareholders. A Shareholder Can Be An Individual Or A Company.
3. Branch Office
A Business That Has A Company In The UAE Or A Foreign Land Can Have A Branch In One Of The Free Zones Of Dubai.
How To Open A Company In Dubai Free Zone

?
Dubai Offers Rewarding Options For Company Formation To Investors, To Set Up Their Business Anywhere In The Emirates Depending On The Type Of Their Business, Location (Free Zones, Mainland Or Offshore), Budget, Ownership Preferences (100% Ownership Or Local Sponsorship), And Other Such Factors. There Are Certain Formalities And Procedures To Be Completed In Order To Set Up A Business In Dubai Free Zones. These Need Acute Planning, Knowledge Of Local Culture And Government Norms, And Elaborate Decision-Making, Through Different Business Setup Phases.
Procedure To Set Up A Business In Dubai Free Zone
There Are 6 Simple Steps Included In The Dubai Freezone Company Setup.
Choose A Business Activity

Find A Suitable Free Zone

Choose A Trade Name

Gather Important Documents

Apply For A License

Open A Business Bank Account
The Steps Are Explained As below:
1. Choose A Business Activity
Decide A Business Activity You Wish To Carry Out, As The Type Of License You Apply For Will Depend Upon The Nature Of The Business Activity. Many Dubai Zones Allow For Multiple Business Activities, So Have Many Options To Explore.
2. Find A Free Zone
Once You Have Decided On A Business Activity, The Next Step Is Deciding Which Free Zone Is Right For You. Basically, There Are Sector-Specific Zones Like IT, Healthcare, Commerce, Trading, Etc., Therefore, Research Before Choosing One Particular Zone.
3. Choose A Company Name
Before Finalizing A Name, You Need To Ensure That Your Business Name Is Available To Be Registered On The Dubai Free Zone Authority Portal. There Are Also Certain Standards That The Name Must Adhere To, Including Avoiding Any Blasphemous Language Or References To Religious Or Political Organizations.
4. Gather All The Documents And Apply For A License
After Deciding The Business Activity And Registering The Trade Name At The Portal, The Next Crucial Step Is To Apply For A License. The Type Of License Depends On Business Activity. To Apply For The Same, You Need To First Fill The Application Form And Gather The Documents, As Mentioned In The Form. Also, You Can Make A Visa Application During This Process.
5. Open A Corporate Bank Account
Opening A Bank Account Is An Easy Process. But To Do So, You Have To Again Gather The Documents As Well As Your Business License And Provide It To The Chosen Financial Institution.
After The 4th Step, You Will Get A Valid License Within 2-4 Weeks, And You Are Good To Go.
Documents Required For Dubai Free Zone Company Formation
For A Business License:
Color Copy Of Shareholder(S)' Passport And Visa, If Applicable
Application Form

Business Plan

Board Resolution

Memorandum And Articles Of Association (MAA

)
For Opening A Bank Account:
A Corporate Account Opening Form

A Board Of Directors' Resolution Sanctioning The Opening Of The Account, And The Signatories To The Account

A Copy Of Your Company's Certificate Of Incorporation

A Copy Of Your Share Certificate

A Copy Of The Company's Memorandum And Articles Of Association (MAA)

Copies Of Passports For All Partners In The Company

Dubai Free Zone License Cost
It Is Not Easy To Tally The Total Cost Of Dubai Free Zone Company Formation As The Final Figure Is Made Up Of Several Components. Along With The Cost Of The Free Zone License Itself, One Also Needs To Consider The Cost Of Premises If Required As Well As Visa Costs.
It Is Possible To Pay All Of These Costs At Once, However. Most Dubai Free Zones Offer Packages That Include A Trade License, The Use Of Workspace And One Or More Visas For You And Your Employees. A Company Formation Expert Can Help You In Your Search, Understanding Your Needs And Your Budget Before Finding A Package That Fits The Bill.
Why Set Up A Business In Dubai Free Zones?
Dubai's Free Zones Are Extremely Popular Among Entrepreneurs And Business Owners For Company Setup Due To Their Reputation Of Being Tax-Free Zones With Free Trading Ports That Can Be Solely Owned By The Person Who Sets It Up (Irrespective Of The Nationality). Additionally, Dubai Free Zone Company Formation Does Not Have A Restriction That Mandates The Presence Of A Local Sponsor To Act As A Point Of Liaison, Which Acts As A Catalyst For Increased Foreign Investment. Dubai Free Trade Zone Company Registration Process Is Quite Smooth And Requires Only That The Share Capital Arrangements Are Made Prior To Applying For A License.