King Abdullah Economic City (KAEC) is located mid-way between Makkah and Madinah and the commercial hub of Jeddah. It encompasses some 168-180 square kilometres, equivalent to around 65 percent of the total area of the emirate of Ajman in the UAE or about the size of the Principality of Liechtenstein. From residential complexes to resort district, KAEC seeks to establish itself as a regional transhipment center. It will comprise a seaport expected to be among the world's largest oncompletion.
King Abdullah Economic City (KAEC) is a vision-ready investment destination that features a fast-growing manufacturing and logistics hub within a modern environment that is home to world-class urban living and tourism experiences, making it a key enabler of Vision 2030.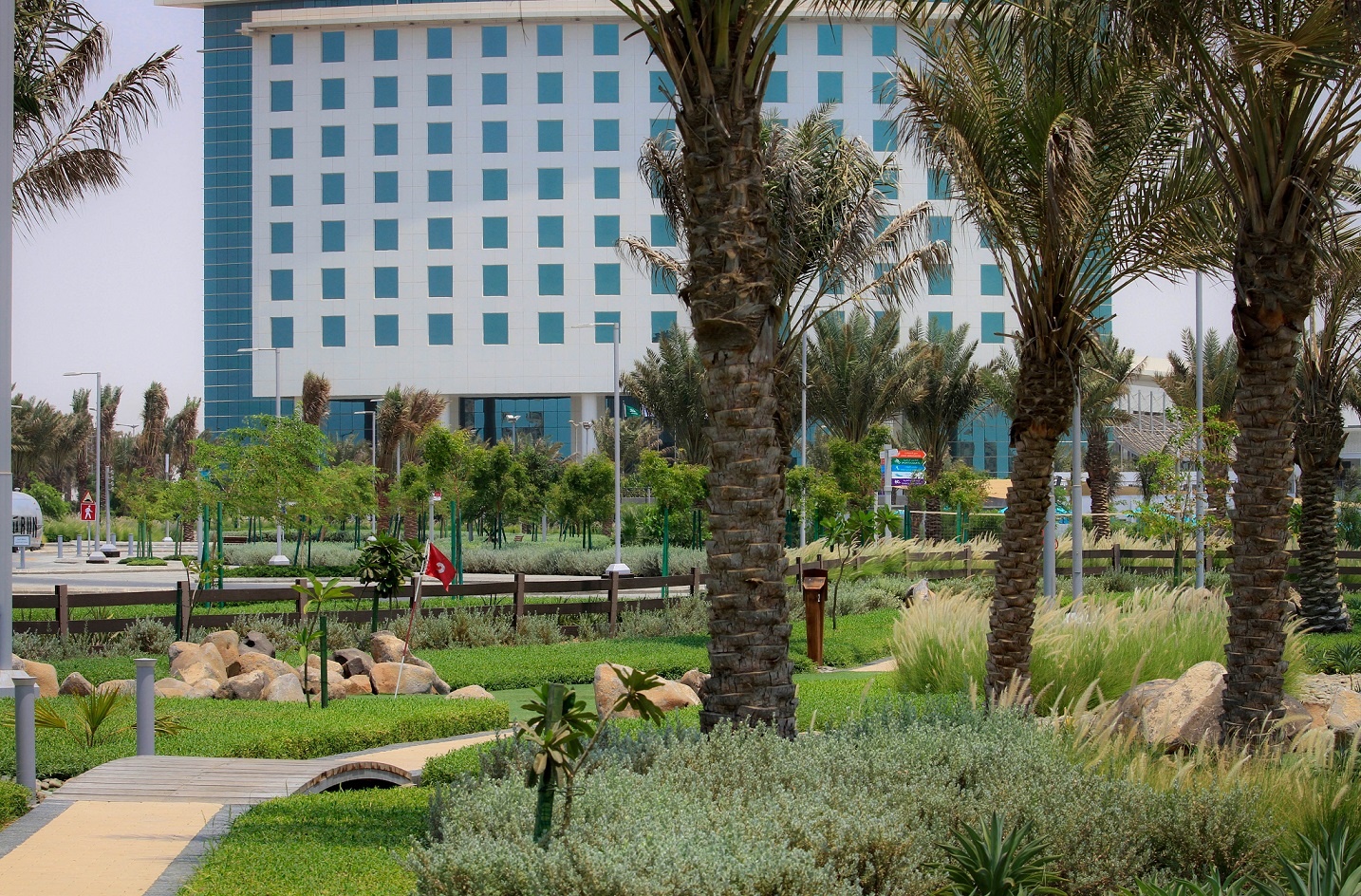 KAEC is an emerging destination centrally situated on the Saudi Arabian coast of the Red Sea. Located a short distance north of the commercial capital Jeddah, KAEC is a 185-square kilometer city anchored by King Abdullah Port—recently named by the World Bank as the most efficient port in the world—and KAEC Industrial Valley, which is focused on developing the Kingdom's logistics and light manufacturing capacities. Over 100 multinational and Saudi companies have already established a home in KAEC.
The $27m Kaec was launched in 2005 as the first of six economic cities planned for the kingdom. It is being developed by Emaar, The Economic City (a subsidiary of Dubai-based Emaar properties) at Rabigh, 100km north of Jeddah, and is intended to house 4.5 million people and create 1.3 million jobs.
The $11.5bn Haramain High-Speed Railway will connect Kaec to Jeddah, Mecca and Medina. The city will cover 168 million square metres with six zones: seaport, industrial, central business district, waterfront resort, education and residential.
Kaec will focus on port and logistics, light industry and service sectors. In 2011, the government awarded a gas allocation to enable development of a $3bn integrated steel complex, and pledged a $1.3bn loan to accelerate construction.
Facilities
When completed, the Kaec seaport will be the region's largest, with a container capacity of more than 10 million 20-foot equivalent units. Work on the port is under way, and basic infrastructure and utility works are completed. Land is now available for manufacturers to begin construction on the second and third phases of the industrial valley. The minimum size of available plots is 20,000 sq m.
Kaec's residential sector is planned to contain 250,000 apartments, 24,000 villas, 120 hotels and more than 50,000 retail outlets. In 2012, Saudi Binladin Group completed the first two residential towers.
Industries
Logistics
Light industry
Services
Lubricants
Pharmaceuticals
Food
A World Class Fully Integrated Economic City
Location: Built At A Pristine Location Off The Red Sea North Of Jeddah
Focus: Port And Logistics, Light Industry, And Services
Size: 168 Million Square Meters
Investment Size: US $ 27 Billion
Employment: 1 Million Jobs
Population: 2 Million People
Components:
Modern World-Class Seaport - Industrial District
Financial Island - Education Zone
Resorts - Residential Area
Master Developer: Emaar, The Economic City
To get more information about investment conditions in the free zones of Saudi Arabia, please contact Soha Asia Follow Up Services consultants.