Established in 1998, the Kayseri Free Zone, located in the heart of Turkey, is a dynamic economic zone that serves as a crucial link between domestic and international markets. Established with the aim of promoting trade, investment, and industrial development, the free zone has become a bustling hub for various industries, attracting both local and foreign businesses. With its strategic location, robust infrastructure, and a wide range of incentives, Kayseri Free Zone has emerged as a key player in Turkey's economic landscape. This Free Zone, which is adjacent to the 1st Organized Industrial Zone on the Ankara entrance road of Kayseri, is approximately 15 km away from the Airport. Located in Kayseri, one of the important cities of Turkey's industry and trade, Kayseri Free Zone is the largest free zone in terms of area in Turkey.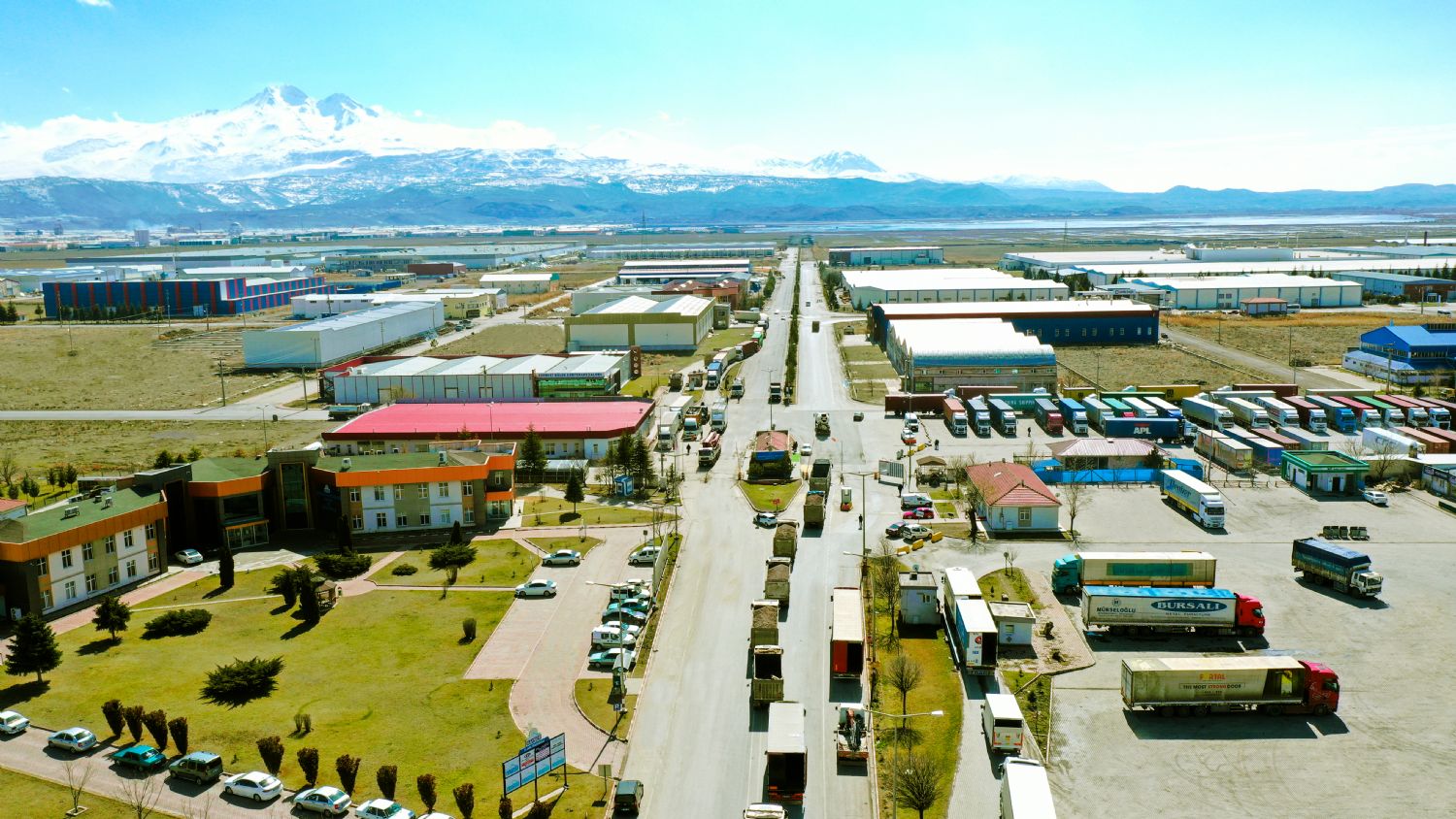 The city of Kayseri, and thus the Kayseri Free Zone, is close to both Mersin and Iskanderum Ports, giving the free zone a high connectivity. With the Silk Trade Route and a historical past, Kayseri has been a trade center for centuries.
The Kayseri Free Zone is home to a diverse range of industries, contributing to its economic vibrancy. Manufacturing, textile, automotive, electronics, and logistics are among the prominent sectors represented within the zone. The presence of well-established companies and the availability of skilled labor further foster a conducive environment for businesses to thrive and expand their operations.
Aside from financial incentives, the free zone's business-friendly environment plays a pivotal role in attracting investors. The government has streamlined administrative processes, making it easier for companies to set up and conduct their operations seamlessly. Additionally, a dedicated business support infrastructure, including banking services, legal assistance, and consultancy firms, is available to assist entrepreneurs in navigating the complexities of running a business in Turkey.
Advantages:
One of the primary reasons for the Kayseri Free Zone's popularity is the attractive package of incentives offered to businesses operating within its boundaries. These incentives include:
Location: This free zone has the advantage of location and it is in a very convenient location for company activities.

Cost-effectiveness: Provision of cost-effective land in this free zone offers important advantages for industrialists and investors

Only 16 km Distance from the city center:

Tax exemptions: This zone is considered out of the customs line and all commercials are exempt from Duty Fees, VAT and quota

History: Kayseri has a commercial superiority that has not changed throughout centuries by its location in silk road.
Source: kayseri free zone