Knowledge Economic City (KEC) is a publicly listed company in Saudi Stock Exchange (Tadawul) (4310) that was established for the purpose of developing and managing the delivery of the Knowledge Economic City master-planned development. The company was formally established in August 2010 following a successful IPO earlier that year. KEC is strategically located in Al-Madinah Al-Munawarah (Madinah), home of the Prophet Mohammed P.B.U.H and where the Holy Qur'an was compiled. Millions of Muslims from all over the world visit Madinah during the Hajj season as well as Umrah season.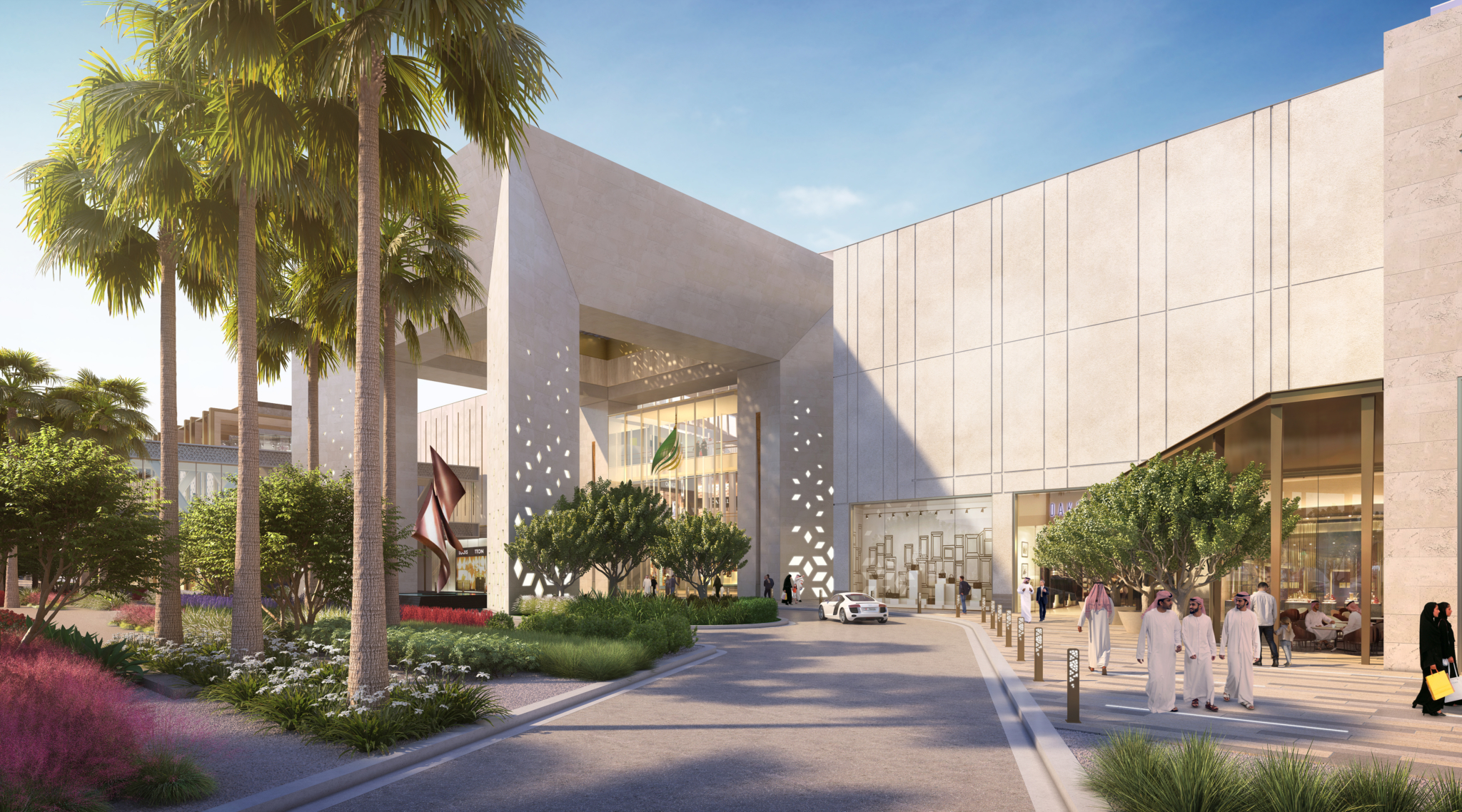 KEC was first announced in June 2006 as one of 4 economic cities envisioned to support the Kingdom's drive towards economic diversity and job creation. The common aim of all the Economic Cities is to offer those who live and work there an excellent, low-pollution environment with high-quality housing, modern amenities, excellent sports and recreational facilities and higher quality education and healthcare services. The Economic Cities will therefore offer unparalleled standards of living in the Kingdom and are designed to provide a welcome comfort zone for modern businesspeople and their families.
Location
Located just 6km from the Prophet's Mosque and easily accessible from the Haramain high-speed railway station, the development's 129,000m2 shopping and entertainment center includes a series of glass-covered atria and streets containing a range of shops, restaurants, cafés, a cinema, family entertainment centers and a wellness clinic.
Why Invest in Madinah?
Capital of Islam and Home of Prophet Mohammed (peace be upon him)
Madinah is the 2nd holy city in Islam, and the 1st capital of the Islamic civilization. It was the home of Prophet Mohammed (peace be upon him) and his burial place. Based on this rich heritage, history, and past prominence it became a magnet for billions of Muslims' love and affection and the source of their knowledge and civilization.
Growing Demand from Residents and Visitors
Madinah's population has recently crossed the 1 million mark and is officially the 4th largest city in Saudi Arabia, growing ahead of the national average at around 3.4% per year and expected to double in the next 20 years. On the other hand, around 6-8 Million Muslims visit Madinah every year, and the number is expected to reach 34 Million by 2024.
Mega infrastructural developments
The Saudi Arabian government has planned and initiated many development projects to cater to the growing demand in all sectors amongst residents and visitors. The holy mosque continues to witness significant expansion efforts, with the upcoming one promising to increase its capacity from the current 600,000 to nearly 1 million worshipers at peak times. The airport is being expanded into a world-class international hub. The Haramain high-speed railway is another key transport enabler that will be able to ultimately reach a capacity of 12 million passengers per year.
Emerging market and national economic driver
Economic indicators coupled with the mega projects mentioned above will have a significant quantitative and qualitative impact on the economy of Madinah generating sustainable tremendous demand for all types of products and services.
The Saudi Arabian Government pays special attention to the city of Madinah. As it aims to contribute to its development, The Custodian of the Two Holy Mosques King Abdullah bin Abdul-Aziz in June 2006 endorsed Knowledge Economic City (KEC) to create a categorical leap in the economic development of the region in general, and Madinah Al-Munawarah in particular based on knowledge based industries.
Project Components:
Educational / Entertainment Park Themed Around The Prophetic Heritage
Medical Sciences And Bio-Technology Center
High-Tech Park - Islamic Civilization Studies And Research Center
-Multi-Modal Transportation Center - Business District
Major Retail Hub (Souks) - Hotel Complex
To get more information about investment conditions in the free zones of Saudi Arabia, please contact Soha Asia Follow Up Services consultants.