About Alexandria Public Free Zone
Alexandria is the largest Egyptian sea port located on the Mediterranean. The Free Zone is located in Amreya on the Cairo/ Alexandria Road. It spreads across an area of 5,700,000 m2, and is 20 kms away from Alexandria Port and Al-Nozha International Airport. The Free Zone provides a wide range of services including shipping, unloading, navigation and transport. It is close to Alexandria, Al-Dekheila, and Al-Nozha and Borg Al-Arab International Airports. Alexandria is the largest free zone in Egypt, where the following businesses are established:
Chemicals.

Oil Refinement.

Petrochemicals.

Spinning and weaving.

Ready-made apparel.

Cooking oils and vegetable oil derivatives.

Iron and steel production.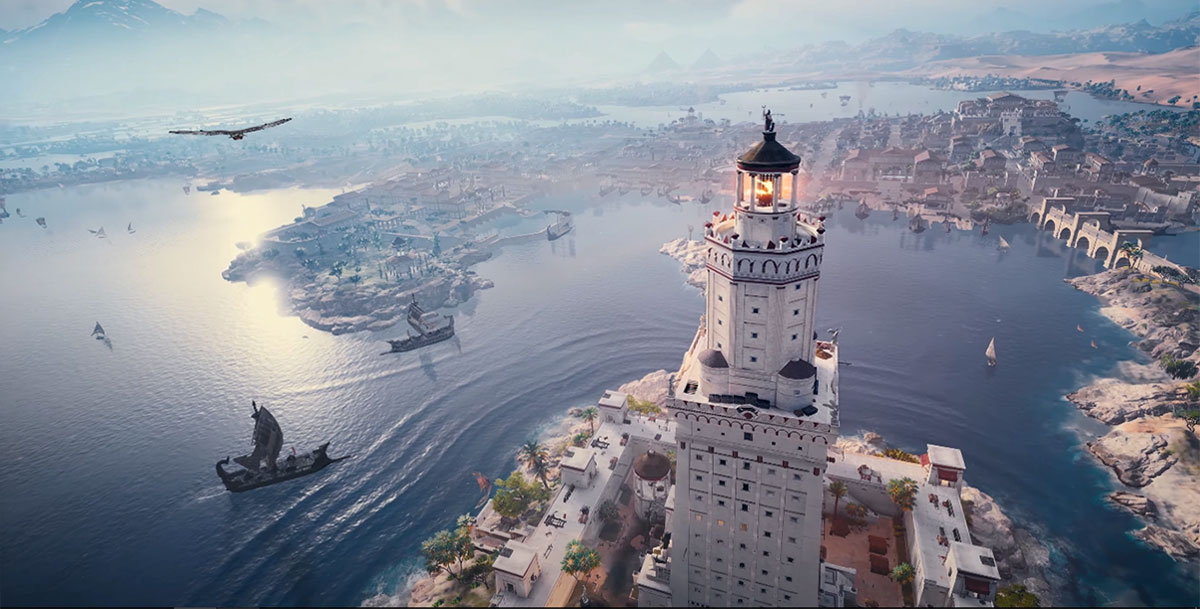 Why invest in Alexandria?
Alexandria is the first Egyptian trading city. It is the hub, where imports and exports are transported through Egypt's # 1 seaport corresponding to over 40% of the trading traffic of goods as well as vessels.

Industries existing in Alexandria represent nearly 40% of the national industries.

Alexandria has an outstanding rank in terms of the production of vegetables and fruits.

Alexandria is ranked among the top cities nationwide in terms of the production of fish, poultry, red meat and eggs.

Availability of infrastructure across all areas, e.g. roads transportation, communications, electricity, water and sewage networks.

Availability of a large number of operational companies and plants offered for sale (privatization).

Availability of human resources and experienced calibers of young graduates of all specialties.

Access to the International Northern Coastal Road.

King Marriout area, which is characterized by its healthy dry climate that is suitable for starting businesses such as spas and specialized hospitals.

Tourist villages and their investment throughout the year.

Access to two international airports in Alexandria (Al-Nozha and Borg Al-Arab) to provide services to the city, which increases investment opportunities and facilitates the traffic of imports and exports.

Availability of agricultural projects on lands allocated to young graduates.

The private sector, which, based on experience, has proven that it is the driver that is most capable of achieving economic growth rates and leadership in investment.
Investment Drivers
1. Industrial Investment:
Alexandria is regarded as an industrial city for the most part; its industrial production represents about 40% of Egypt's total industrial production. Industrial activities are centered in areas including Muharram Bey, Kabbari, Al Seyouf, Al Ras Al Souda, Abu Sulaiman, Hagar-Al Nowateya, Al Tabiya, Abu Qir, Borg Al Arab and the western area of Alexandria. The most fundamental industrial investments include chemicals, metallurgy, leather, electrical, engineering, textiles, cement and oil industries.
2. Tourism Investment:
Alexandria is renowned as a distinctive tourist appealing destination given its outstanding location, moderate climate, and architectural style and elegance. Alexandria features ancient archaeological genuineness, contemporary architectural aesthetics, beauty of nature, unique peculiar beaches. It brings together the majestic fragrance of the past with the hippy pleasures of the city. Tourists are offered an opportunity to experience this exquisite blend, where there is about 41 tourist attractions to meet the needs of tourist of diverse interests. The tourism sector includes a variety of Quick Links including leisure, religious, medical, sports, yachts, festivals, exhibitions, and conferences tourism areas. The most popular religious tourist attractions include Abul Abbas Mosque, Al Busayri Mosque, Mar Mina Monastery, Church of St. Mark, Pompey's Pillar, and Kum Al Shukafa Cemetery. Popular archaeological sites include the Roman Amphitheater and Qait Bey Citadel. Recently, the revived Library of Alexandria, or Bibliotheca Alexandrina, has become a phenomenal cultural landmark in Alexandria.
3.Agricultural Investment:
The total area of farmed land in Alexandria is about 162.1k acres, in addition to 133k acres of arable land. Agriculture primarily depends on flood irrigation from Al Mahmoudeya Canal and new water projects at Al Nubaria. There is a vast area of farmed lands at the North West Coast, whose irrigation is dependent on rainwater. The total crop area in the city is 318k acres with an agricultural intensification coefficient of 1.96.
Potentials of Service Investment:
Investment Potentials and Incentives
Alexandria is recognized as a beacon of knowledge and culture. It has always been treasured in history for being the birth land of intellect, for its diverse universities in the past, and nowadays for the modern academic and learning institutions such as the Arab Academy for Science, Technology, and Maritime Transport, and Bibliotheca Alexandrina- the world's cultural edifice.

Access to a number of major interstate road networks.
Investment Opportunities
Availability of a number of sites that are suitable for businesses such as wellness centers.

The possibility of establishing specialized universities.

The possibility of establishing a shopping malls.
Ports
Port of Alexandria
It is the main port in Egypt, through which over 55% of Egypt's foreign trade is trafficked.
Port of Al-Dekheila:
It is a natural extension of the Port of Alexandria. Construction works were started in 1980. Interim operation was started in 1986, the metals marina was operational (Quay 90). The port is established at the former site of the airport of Al-Dekheila air base, at a distance of about 7 km by sea and about 10 km by road to the west of Alexandria Port.
Source: www.alexandria.gov.eg
For more information about investment conditions in Egypt's free zones, please contact Soha Asia Follow Up Services consultants.