Bahrain Logistics Zone
The Bahrain Logistics Zone (BLZ) offers a range of solutions that cater to increasing logistics operations needs. This 1 km2 of land offers one of the best locations in the Middle East for keeping project and construction costs low. The BLZ is located in the ideal area for simpler and cheaper logistics plans.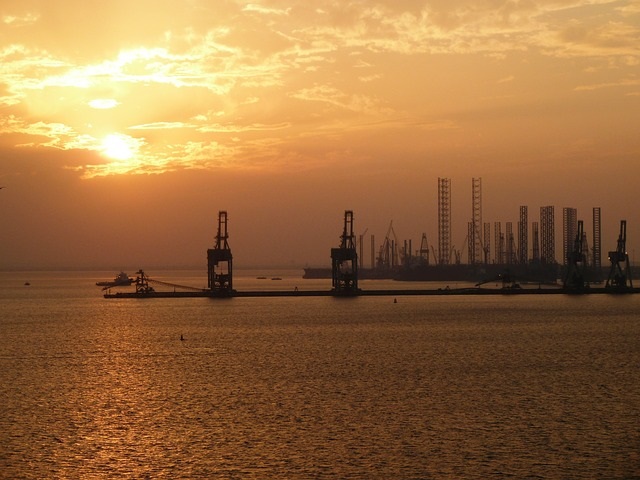 Advantages
The BLZ offers one of the most efficient customs procedures and fastest customs clearance times across the GCC to help keep logistic plans on schedule.
End to end customized customs solutions and dedicated account managers for administrative and management purposes are just some of the logistics resources in the BLZ.
24/7 customs presence for shipment processing helps keep logistics operations running smoothly around the clock.
Shortest transit time between seaport, airport and logistics zones in GCC enabling streamlined throughput of goods.
Flexible operation processes
BLZ permits businesses multi-modal access into a custom bonded area ideal for cross-docking practices and activities.
Businesses can operate freely in BLZ with full property ownership with renewable leases.
Businesses looking to expand into Bahrain can choose from a variety of warehouses developed by private developers within the BLZ.
Businesses benefit from the world–class infrastructure, strong transport connectivity, utilities and optic fiber connectivity.
The Bahrain advantage
Bahrain provides opportunities to establish a cost-effective distribution base whilst ensuring customer satisfaction through a short time to markets and high-quality customer service. The advantages of Bahrain extend beyond simply the prime location. It includes the advantages of the workforce and government that can help keep logistics plans on track.
BLZ offers easy access to KSA and neighboring countries via air, sea and road.
Bahrain provides the most culturally diverse, educated and bilingual workforce in the region.
Bahrain allows complete repatriation of capital, profits and dividends.
Access to government financial and training support.
0% corporate and income tax
Businesses have no corporate taxes levied against them.
For value-added logistics services and regional distribution center's.
Key business activities
Regional distribution

Freight forwarding

Courier and express services

E-commerce and fulfillment operations

Value-added logistics services

Strategic location
Strategic location
The BLZ is conveniently located in the Gulf to seamlessly connect across Bahrain's transport and industrial infrastructure to support various logistics plans and needs.
Bahrain International Investment Park
Situated adjacent to the BLZ, Bahrain International Investment Park is home to over 114 of the region's largest manufacturing and industrial services companies with approximately 80% of investment coming from international firms.
Bahrain Investment Wharf
Located just a few minutes from the BLZ in the Al Hidd Industrial Area, Bahrain Investment Wharf is a self-contained mixed-use development.
Khalifa Bin Salman Port
Businesses in the BLZ can take advantage of its close proximity to Khalifa Bin Salman Port, the premier transshipment hub for the Northern Gulf region.
Bahrain International Airport
No more than 20 minutes from the BLZ, Bahrain International Airport connects businesses to the wider region and serves as the regional hub for DHL.
Saudi Arabia via King Fahd Causeway
Saudi Arabia is only an hour away from the BLZ via the King Fahd Causeway – the fastest entry point into the region's largest market.