About Ajman
The Emirate of Ajman is situated on the coast of the Persian Gulf and comprises Manama and Masfout cities, which are surrounded by the captivating Hajar mountain ranges. The emirate boasts many archaeological areas dating back to prehistoric times, as well as several historical archaeological forts. Ajman is known for its diverse natural landscapes of beaches, mountains, and valleys.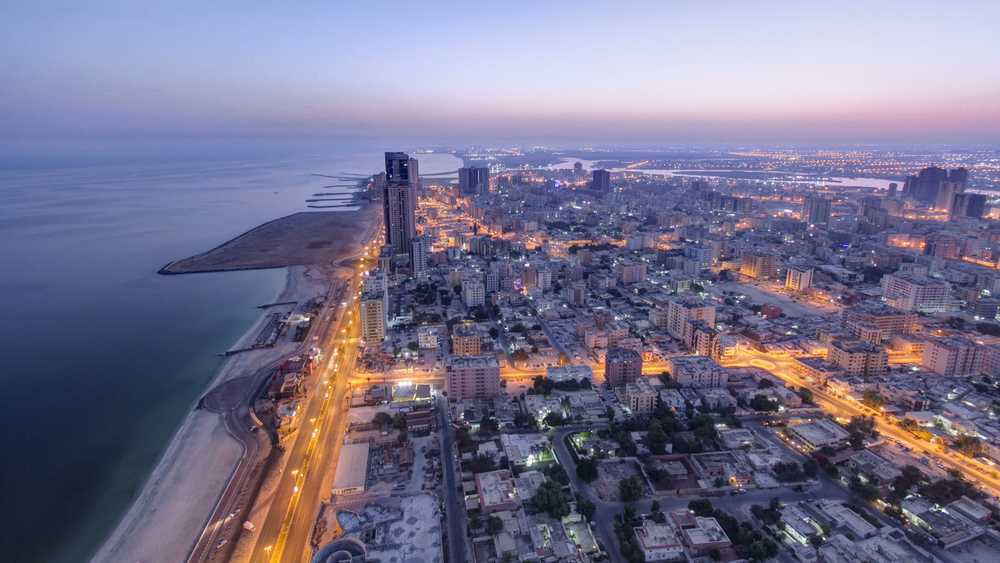 Economic Development
During the last decade, the Ajman Economy achieved marked growth in the various Business sectors. Ajman Port provides superb facilities & incentives to investors & businessmen & the Port Authority has also set up two dry docks.
Tourism
There are unspoiled beaches, with its distinctive position in the center of the country.
There are few major institutes for higher education. Ajman University for Science & Technology, and secondly the Gulf Medical College which is specialized in medical & health studies. Another institute, The Arab College specializes in Administration sciences & postgraduate studies.
The agricultural & fisheries sectors cover regions such as Helayu, Masfout, Mizaira & Manama. Ajman is also the base for units processing & exporting a variety of fish & seafood to many Asian & European Countries.
INVEST IN AJMAN
Ajman has rapidly grown in recent years into a robust modern and international community that attracts visitors and investors alike. The proactive and supportive efforts of the Ajman Government to develop its unique resources have led to the creation of a vibrant community for industrial and economic development.
Investing in Ajman presents many opportunities for international investors considering the emirate's strategic location in the northern part of the United Arab Emirates. Ajman has enhanced its transport and mobility infrastructure such as roads, ports, and industrial facilities to enable trade and commerce to expand their reach and become a vital contributor to the local economy.
Ajman Free Zones :
Investment Advantages in Ajman
The Emirate of Ajman is a distinguished destination for investors, for the following reasons:
The Emirate of Ajman is characterized by a strategic location, advanced infrastructure such as roads, ports, and industrial areas, an environment supportive of investment, attractive incentives, and economic policies that promote economic growth.

The Emirate's government plays an active role in directing economic development, defining its path, vision, and goals, and providing all facilities and incentives to encourage investment and attract investors.

Competitive operating costs and expenses, attract investors, businessmen, and owners of new projects, and encourage them to start their commercial, industrial, or agricultural activities.

The rapid economic growth achieved by the emirate over five years, a report issued in 2018 by the Statistics and Competitiveness Department in Ajman revealed that the Emirate's gross domestic product achieved 17% growth and an increase of about 3 billion dirhams.
Sources: https://www.afz.ae/en/about-us/invest-in-ajman , www.uaefreezones.com , https://www.ajmanchamber.ae/en/business-in-ajman/why-to-invest-in-ajman/ , www.moec.gov.ae