ABOUT Kocaeli Free Zone (KOSBAS)
A strategically important center on the road connecting Asia to Europe, Kocaeli has a preferred zone status that hosts the intensively trained workforce and most of the investor sector with transportation and technological facilities.
Taking part in this important crossroad possesses a significant step towards reaching world standards.
One of the points that lead the project to non-rivalness among its counterparts, the location feature has a strategic importance not only in domestic power but also in foreign power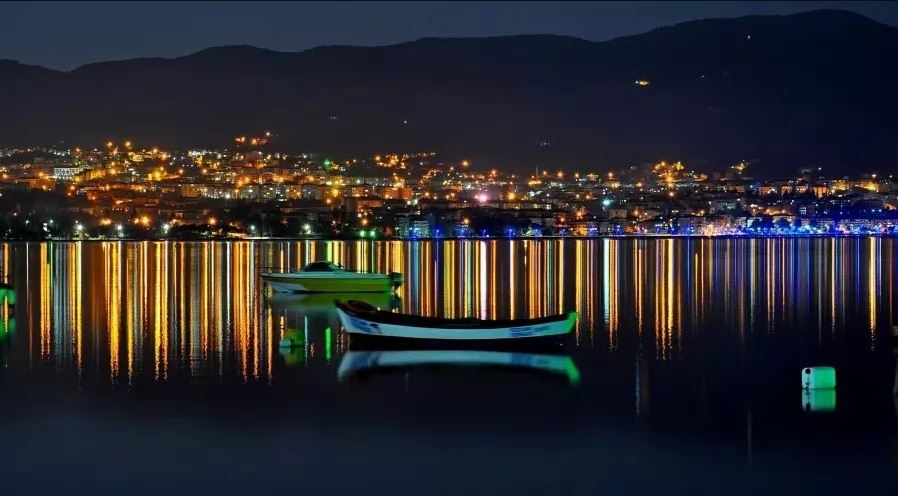 KOSBAŞ Kocaeli Free Zone project opened its doors to investors as a reflection of the globalization of thought on 29 October 2001 under the leadership of the Kocaeli Chamber of Industry in Başiskele district of Kocaeli.
established in a total area of 798.000-meter square

in a distance of 300 meters from the Auto port

in a distance of 1 kilometer to LİMAŞ Dock

in a distance of 7 kilometers to Köseköy Train Station

in a distance of 1,5 kilometers to the main road

in a distance of 60 kilometers from Kurtköy Sabiha Gökçen Airport

in a distance of 100 kilometers to İstanbul
All Investor Sectors,
You may be in search of a new investment model full of complete facilities. If you have a necessary sensitivity to the environment and the preservation of global resources, if you turn your vision to the future; if you want to make your investments under a secure foothold and act with a rising momentum of product, service, and earnings, KOSBAS invites you to participate in this new investment model that will carry you into the future with no bounds.
KOSBAŞ (Kocaeli Serbest Bölgesi Kurucu ve İşleticisi A.Ş.) - Organizational goals:
To provide investment diversification, turnover, and an increase in employment by bringing local and foreign investors to the region

To boost foreign trade and in particular export

To increase the volume of transactions in the region

To create an environmentally friendly business environment that is secure, peaceful, and has reduced bureaucracy

To serve with a high-quality, efficient, fast, and effective management approach

To contribute to the country's development by providing support to improve the international competitiveness, industry, and economy in the region
Options offered by KOSBAŞ
Production and Commercial Open Area- Field

Indoor Area Office/ Key Depot

Open Storage Space

Indoor Area General Depot

Office Options
Services
Ready Infrastructure
Infrastructure Features: Potable water network, natural gas, energy distribution net, Central Switching Systems, Transformer Units, fire hydrants, road and environmental lightening, Sewerage System, Storm drains, Telephone and Internet lines, Metro Ethernet, Fiber-optic line, Data lines, and satellite communication systems.
Catering Services
KOSBAS provides catering services with a capacity of 7.500 person/day. Their services use state-of-the-art technology, strong infrastructure, and a hygienic cooking process within a 1.500 m2 closed area.
Restaurant Service
Its Restaurant provides a business meal service with its beautiful seafront location and varied menu.
Common Health and Safety Unit (OIZ) Service
KOSBAS provides a 24-hour emergency and ambulance service and also health services within the scope of the OIZ (Organized Industrial Zone).
Rental Investment Lands and Open/Closed Commercial Areas
Rental Areas totaling 798.000 m2 are available, with 2.600 m2 for rental offices, 1.500 m2 for general warehouses, 1.000 m2 for private depots, 1.800 m2 for modular–closed business areas, and 13.500 m2 for open warehouse areas.
Rapid Customs Clearance
The Izmit Customs Authority provides its services from its new service building within the KOSBAŞ- Kocaeli Free Zone.
Auto parking Services
KOSBAS is at your service with a total 21.000 m2 auto parking area for TIR, lorries, commercial vehicles, automobiles, etc.
Loading / Unloading and Other Services
Loading / Unloading, team and equipment leasing, forklift support, trash/garbage collection, and environmental cleaning services are provided.
ACTIVITIES
Production

Purchasing - Selling

Storage

Office Rental

Maintenance and Repairs

Assembly and Disassembly
Sources: www.kosbas.com.tr