About Shebin El-Koom Public Free Zone
Shebin El-Koom Public Free Zone has been established by a decree from the President of Ministers Council No. 1143 of 2004 on a flat area of 84 thousand m2 (20 acres) in addition to the 13 thousand m2 as floors of multi-story building on a flat area of 4600 m2 in the south-west corner of Misr Shebin El-Koom Spinning and Weaving Company in front of the station of Martyr/ Atef El Sadat in Shebin El-Koom city in the governorate of Menofia in Middle Delta.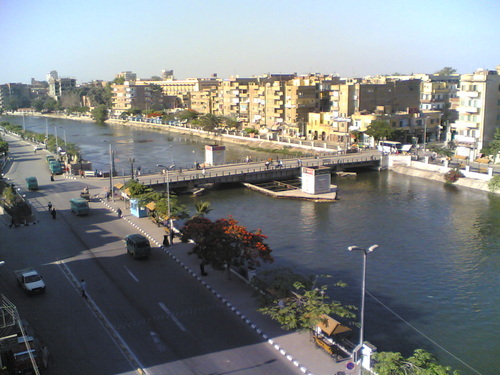 Site Benefits
Shebin El-Koom Public Free Zone is Located on a distance of 12 km from Cairo-Alexandria agricultural road and of 70 km from Cairo-Alexandria Desert road which makes the area a unique site in the central cities of Delta of high population density and qualified ones as well as being in the middle of the distance between Cairo, which lies only about 70 km away of it as an outlet for export by air and between Alexandria, which lies about 150 km away of it as an outlet for export by the Mediterranean.
Surrounding Environments
The Site of Shebin El-Koom Public Free Zone constitutes a back rear of one of the largest Egyptian spinning and weaving factories, it gives the established projects a privilege of possible benefits from the experiences and competencies of human resources available to these factories in the fields of yarn, textiles, fabrics and garments manufacturing in high quality, in addition to the opportunities for these projects to integrate with these plants in order to improve its products chain value by investing the front and rear links with these factories and its dealers as agents or suppliers for these projects.
Infrastructure
Shebin El-Koom Public Free Zone is equipped with an integrated network of facilities and infrastructure services that operate efficiently like water, sewage, industrial drainage, communications and a station to provide electricity (medium voltage) as well as a network of roads and internal lighting, the site is fully surrounded by an external fence equipped with guard towers.
Additional Services
Shebin El-Koom public free zone has an integrated customs unit offering various customs clearance services to your project as soon as possible, in addition to the Office of Labor, Social Insurance, a post office, a unit of police port security to secure the project and its goods within the region, and an equipped extinguishing point to combat fire hazards, assure the occupational safety, and industrial security for the project in coordination with the region administration.
The projects in Shebin El-Koom public free zone have strong network of logistics and banking services providers through a number of maritime companies, in addition to the branches of national and foreign banks and large network of banking, insurance and reinsurance companies within the best governorate of Delta governorates to provide services needed by your project to conduct its activities.
Source: www.gafi.gov.eg
For more information about investment conditions in Egypt's free zones, please contact Soha Asia Follow Up Services consultants.