Denizli Free Zone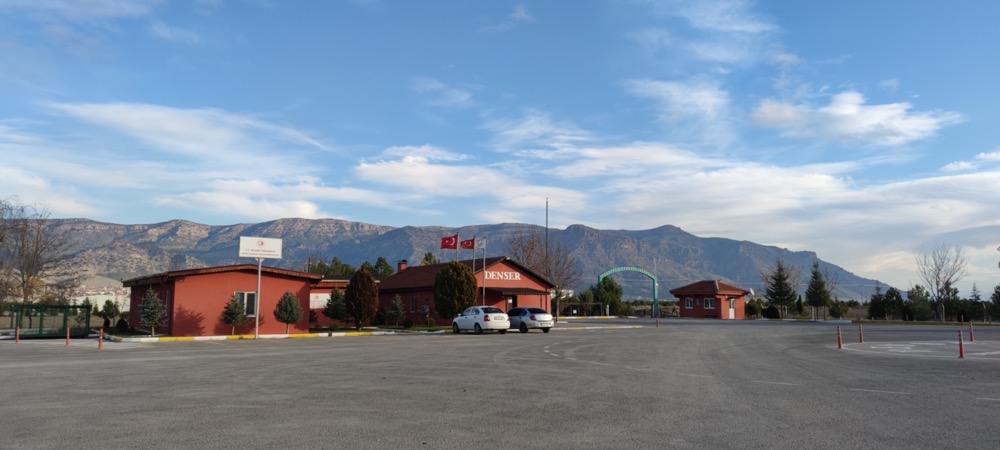 Within The Past Two Decades, Denizli Has Become An Industrial Center And An Example Of The Rapidly Developing Urban Economy In Turkey. Its Economic Growth Has Been Faster Than Its Counterparts In The Aegean And Other Regions Of Turkey. Because Of This Reason, Denizli Has Become The Focus Of Attention For Policymakers As Well As Scholars In Recent Years. Many Try To Understand The "Denizli Miracle".
Definition of Free Zone
Free zones in general; We can describe them as places where the legal and administrative regulations regarding the commercial, financial and economic areas valid in the country are not implemented or partially applied, wider incentives are recognized for industrial and commercial activities, and although they are physically within the borders of the country, they are separated from other parts and considered outside the customs line.
With the entry into force of the Free Zones Law No. 3218 in 1985, which was prepared to increase investment and production for export, to accelerate the entry of foreign capital and technology, to provide the input need of the economy cheaply and regularly, and to benefit more from foreign financing and trade opportunities, free zone practices started in our country. .
The Purpose of Establishment of Free Zones in Our Country
To encourage export-oriented investment and production,

To accelerate foreign direct investment and technology entry,

Directing businesses to export,

To develop international trade.
Function of Free Zones
Free zones in Turkey;
Creating a suitable ground that will allow foreign capital and technologies to be brought into the country,

Providing some raw materials and intermediate goods needed by the industrialists easily, in the desired amount and without loss of time,

Production and export of low-cost goods with the incentives and advantages provided,

Sales of goods coming from outside Turkey to other countries as transit,

Creation of new employment opportunities,

Facilitate and accelerate the export of Turkish export products

100% Tax Exemption: Earnings of taxpayers engaged in production activities in free zones from the sale of products manufactured in these zones are exempt from income or corporate tax.
Withholding Exemption: The wages paid to the personnel of the companies that sell at least 85% of the products produced in the free zones abroad are exempt from income tax.
VAT Exemption: Since the sales of goods and services made within the country to the Free Zone are accepted as exports, these goods and services are exempted from VAT.
Free Profit and Capital Transfer: Capital and profits can be freely transferred to any country, including Turkey, in accordance with the foreign exchange legislation, without being taxed.
Customs Tax Exemption: Free zones are considered outside the customs line, goods entering the zone are exempt from customs tax.
KKDF Exemption: The Resource Utilization Support Fund applied in imports with acceptance credits is not applied.
Cheap Energy: Since electricity, fuel and all kinds of energy sources are tax-free, it is possible to use cheap energy and inputs.
Minimum Bureaucracy: Since all kinds of bureaucratic processes are carried out within the Free Zone, bureaucracy is minimized.
Other Benefits

Transactions within the Zone are exempted from all kinds of duties, fees and funds, and bank transaction and insurance tax.

Users are not adversely affected by inflation, as trading, stock valuation and accounting in the Free Zone are made in convertible currencies.

Since sales from Turkey to DENSER are considered exports, users have the opportunity to purchase raw and finished goods produced in Turkey at export prices.

They have the opportunity of freely determined commercial activity according to the market needs and conditions without time constraint on their goods in the Free Zone.

The maximum duration of the operating license can be up to 99 years. In addition, land and building title deeds are given exclusively to DENSER. Owners of title deed can initially obtain an operating license for up to 30 years. This enables your company to plan your future better in the medium and long term.

During the first land and workplace purchases from DENSER, you do not pay any additional purchase and sale fees on the title deed.

The sales and rental prices applied in DENSER were kept lower than the prices applied in other free zones in Turkey. In addition, the prices applied for production activities are even more attractive.

Users have the opportunity to obtain loans from banks operating in free zones at better terms than domestic banks due to the advantages and incentives these banks enjoy in the region.
Location of Denizli
It constitutes a gateway between three regions with its geographical location. (Mediterranean, Central Anatolia, Aegean)

Transportation can be provided by air, land and rail.

Turkish Airlines has scheduled flights from Istanbul every day. In connection with these flights, many countries in the world can be reached.

236 km from İzmir by road. It is 297 km away from Antalya. These distances are also the distances to the seaway connection. Also, it is possible to reach İzmir and İzmir ports by rail.

The railway network also provides connection with the Central Anatolia, Marmara Regions and therefore Istanbul and Istanbul Port.
source: Denzili free zone