Queen Alia International Airport is an international airport located in Zizya, 30 kilometers (18 miles) south of Amman, Jordan's capital city, as well as the largest city in the nation. The largest airport in the country, it is named after Queen Alia, who died in a helicopter crash in 1977. The airport is home to the country's national flag carrier, Royal Jordanian Airlines, and serves as a significant hub for Jordan Aviation.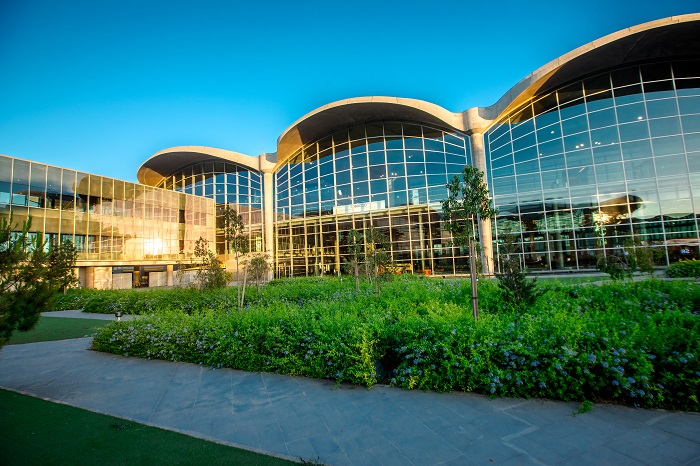 The Queen Alia International Airport Is Home To The Main Free Zone In Amman, Which Comprises A Public Zone As Well As Several Privately Established Free Zones.
Why Invest in Jordan?
Investment Incentives and Tax Exemptions
Strong Banking and Financial Institutions
Education Excellence and Labour Market
Development and Free Zones
Macro-Economy
Market Access
Ease of Doing Business
Modern Infrastructure
Quality of Life
Investor Friendly Environment
Security and Stability
Facilities
Benefits
100% Foreign Ownership
Facilitated Visa Permits
Return of capital and profits to the country of origin
Income tax exemptions on profits generated from certain economic activities.
Exemptions from land and building taxes as well as service charges for street paving, planning and improvements.
0% sales tax on services offered by registered establishments in the zone when offered therein.
0% sales tax on goods consumed by registered establishments in the zone for business purposes.
Income tax exemption on foreign workers remunerations.
Exemptions from customs duties.
Industries
Commercial: Duty-Free Shops And Goods Storage
Transit Trade Services: Handling And Air Support Services; Aircraft Maintenance And Repair Services; Aircraft Manufacturing; Catering
Tourism
For more information about investment conditions in Jordan's free zones, please contact Soha Asia Follow Up Services consultants.