Salalah Free Zone (SFZ) has been established by the Government of the Sultanate of Oman, and endorsed by His Majesty, Sultan Qaboos Bin Said, with a commitment to make its 21 sq. km. one of the most progressive and desirable business venues on a global front. SFZ is dedicated to attracting a diverse mix of tenants from across the globe & industry sectors.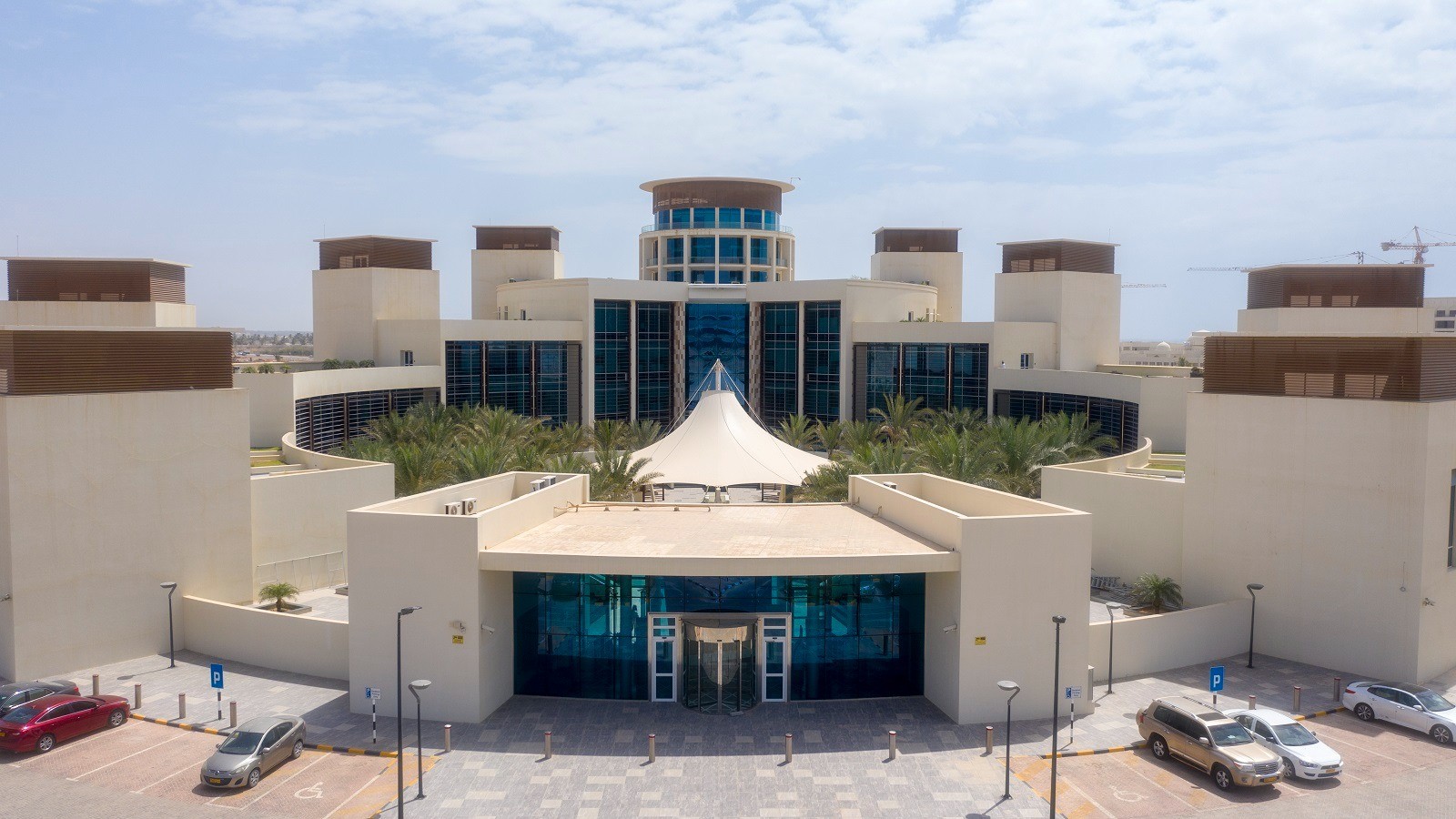 WHY INVEST
SALALAH FREE ZONE: A LOCATION WITH COST-COMPETITIVE MARKET REACH AND ACCESS
Salalah's global location, connectivity, and cost competitiveness provide a unique advantage in terms of reach, enabling global sourcing and exporting from and to the world, and competitive total landed costs.
First, the location of SFZ provides relocating manufacturers direct access to countries that are mostly raw materials exporters.
Second, Salalah is among the most competitive cost locations in the region in terms of labor, utilities, and infrastructure which, combined with the proximity to the raw material sources, offer relocating manufacturers competitive conversion costs. The regulatory environment of international standards, provides investors assurances of IP protection, 100% foreign ownership, taxes exemption, and freedom of repatriation of capital.
The location becomes more attractive when considering the access it offers to Free Trade Agreements (FTA), currently regionally net importing markets, and trade routes. Access to the US-OMAN Free Trade Agreement (FTA) provides considerable duties exemptions. The FTA is an interesting opportunity to attract companies seeking to reduce their cost if they generate at least 35% of their value in Oman. The FTA seems to be particularly attractive in various sectors such as textile, electronics, and other consumer goods and products, traditionally exported from Asia to the US. Neither Europe, India, nor China have a similar agreement. Tenants of SFZ can start trading in a true global customs-free environment.
Furthermore, the location is the center of gravity for the East Africa/GCC/Subcontinent market, which imports more than USD$ 620 Bln of goods and materials per year, providing defacto an attractive regional market.
Finally, the strategic location between trade routes of the East and the West (with over USD 2 trillion worth of goods passing through every year, Salalah is located right at the heart of world trade) gives Salalah Free Zone a shipping cost and delivery time advantage to relocating manufacturers when compared to China, USA, and India as well as regional competitors.
The location has already developed the required connectivity enablers to exploit its potential as it is served by the Port of Salalah, an international airport, a major network of highways into GCC markets, and in time, will be connected by a GCC-wide rail network.
Oman Air also offers a competitive sea-air connection from Asia to Europe that saves 48 hours on lead times and passes through Salalah.
Salalah Port is a central regional and global transshipment hub today, second only to Dubai in terms of size, and first in the Indian Ocean. It is also one of the biggest deep-water ports in the world. Three of the World's largest shipping lines call at the Port of Salalah offering regular weekly connections to global hubs (e.g. 23 to Europe, 21 to Indian subcontinent, 13 to Asia, and 11 to Africa). As a result, import and export shipping times are on average 30% to 40% lower than other competing locations (e.g. 15 days to New York, 12 days to England, and 8 days to Singapore).
Salalah KEY SECTORS
After a detailed review of the value proposition, the strategy of the Salalah Free Zone is to focus on export-oriented activities resulting from three areas of competitive advantages:
Attractive Market Access and Reach – Proximity and accessibility to raw materials in terms of mineral and non-mineral natural resources, catering to a regional demand currently satisfied through imports, and relocating activities that are currently serviced through the global trade flows.
Competitive Conversion Costs – In terms of labor wages, utilities costs and savings on duties as a result of the Free Trade Agreement with the US.
Strong and Global Connectivity – Primarily through a world-class transshipment port.
Three clusters emerged: Chemical and Material Processing, Manufacturing and Assembly, and Logistics and Distribution with the certainty of significantly reducing their total landed costs.
Key Sectors
CHEMICAL AND MATERIAL PROCESSING
Oman has a wealth of natural resources, being a large supplier of oil and gas, as well as a wide variety of non-fuel minerals, such as manganese, chromite, copper, silica, marble, attapulgite, dolomite, gypsum, and limestone. Many of these materials are used in large quantities, particularly in the developing economies of the East.
These natural resources can be leveraged for several purposes. For example, available Caustic Soda, Chlorine, Ethylene, Propylene, and Methanol can produce major end-use derivatives such as PVC, LDPE, LLDPE, HDPE, Polyester, PET, and Adhesives.
Additional opportunities may rise from petrochemical development in Oman by taking advantage of the presence of Propylene, Butadiene, Benzene, and Xylenes (which can produce Acrylic Fibers, ABS, Paint and Coatings, Polypropylene, Polyurethane, Rubbers, Nylon, and Polycarbonates). Selected metals and niche applications such as iron, zinc, and steel casting for example will be possible in the Free Zone.
The chemical and material processing facilities allow foreign investors to establish standalone or joint venture operations to beneficiate resources, sourced locally or from Persian Gulf markets and other markets for shipment to end-user markets across the globe.
MANUFACTURING AND ASSEMBLY
Salalah Free Zone's competitive labor and input costs, its Free Trade Agreement, and zero tax and customs environment, and its excellent location at the mid-point of major shipping routes make it an ideal location for global multinationals as well as any industrious organization to set up manufacturing facilities to produce cost-competitive products for global markets.
The Manufacturing and Assembly cluster includes capital-intensive activities and labor-intensive assembly of equipment such as machinery, electronics, transport, and medical apparatus. This could also include the assembly of consumer goods such as furniture, food, pharmaceutical, and cosmetics extending to other industries as well such as energy and alternative energy turbines and tools and garments and textiles.
LOGISTICS AND DISTRIBUTION
The benefits of an international airport, one of the largest deep-water ports in the world, a sea-air corridor that cuts down on transport times and costs, an efficient administrative environment, proximity to other global hubs, and a one-stop-shop to expedite the processing of all required forms and approvals make Salalah Free Zone an ideal location for logistics and distribution activities.
The Logistics and Distribution cluster embraces all intermodal global logistics activities of processed materials and manufactured goods in the Salalah Free Zone, as well as goods being stored and handled in the Salalah Free Zone prior to re-export. It also includes logistics MRO and general distribution activities primarily for the Indian Ocean.
INVESTMENT INCENTIVES
The Omani business environment offers businessmen, entrepreneurs, and multinational organizations several incentives that provide ease, security, and profitability.
Investors are allowed up to 100% ownership and 0% income tax, with no minimal capital requirements for establishing a company or representative office in the Free Zone.
There are no import restrictions or restrictions on the repatriation of capital, providing easy alignment with international partners and subsidiaries. Export guarantee insurance is available as well.
Investors are also exempt from all taxes, are supported by State Funding at competitive rates for SMEs, and also have access to commercial loans.
Salalah Free Zone Incentives in One Glance
100% foreign company ownership
No customs duties on imports and exports
No minimum capital investment requirement
No taxes on profits or dividends for 30 years
No tax on personal incomes
No restrictions on the repatriation of capital, profits, and investments
Flexible customs procedures
One-Stop-Shop services
Excellent utility supply
Best located port in the Middle East with world-class infrastructure
Free trade agreements with US and Singapore
Photo and Information Sources: Salalah & OPAZ