Bursa Free Zone founder and operator A.Ş., under the leadership of Bursa Chamber of Industry and Commerce, in partnership with Bursa Industrialists and Businessmen. Was established in 1998 to establish and operate a free zone. The purpose of its establishment is to bring the import-export life of Bursa to a faster and competitive level. This free zone, which was established entirely with the industrial zone plan, started its commercial activities in May 2001, on an 825 declare land in this direction, by starting the construction works and completing all the infrastructure in a short period of 11 months. Since its inception, it has been approaching its goal of being one of the largest free zones operating for production, day by day.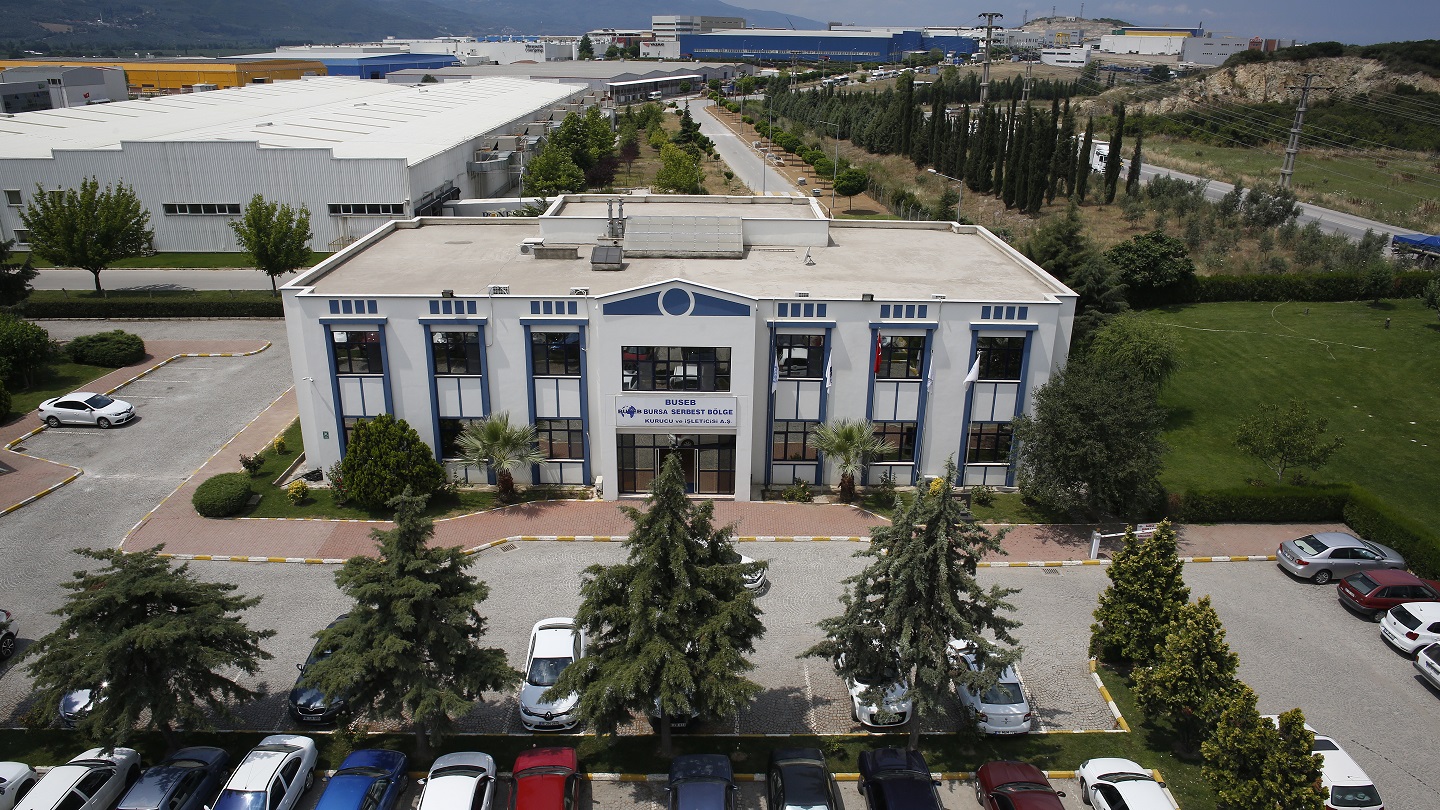 All the infrastructure of this free zone has been completely completed, from natural gas to telephone lines, with the idea of ​​a complete organized industry, and appropriately parceled out for the industrialists and traders who will make production. Each parcel has all kinds of infrastructure separately within itself. Bursa free zone has started its commercial activities with the aim of always being the best since its establishment.
With its proximity to the city of Bursa, an industrial giant of the region, and its location as the gateway to the most important ports of the Marmara Sea, it takes this goal further every day. The most important factors in the location selection of this free zone were: its proximity to the ports, its proximity to the main road and its proximity to the city of bursa, an industrial giant. Due to its location, one of the most important features of this free zone is that it can produce immediately behind the port area and provide ease of logistics.
Since the commercial activity of the free zone in 2001, it continues to increase its trade volume every year. Companies operating in Bursa free zone can find personnel without experiencing quality employment problems, and this is of great importance in increasing the production direction of the region.
Bursa free zone is one of the free zones in turkey which has its own land. For this reason, companies can buy land in this free zone and carry out their activities on the land they own.

Financial Advantages
100% tax exemption:
Domestic and foreign businesses operating in BUSEB are exempted from 100% corporate tax or income tax on their income from production activities.
Customs duty KKDF exemption:
Companies operating in Bursa are exempted from customs-related taxes and requirements such as VAT, customs duty and 6% RUSF.
Concise exemption:
Companies with production licenses that sell at least 85% of their products to countries other than turkey are 100% exempt from income tax on their employees' salaries.
Photo and Information Source: Bursa