Dubai Gold and Diamond Park is situated on Sheik Zayed Road and is part of the Jebel ali free zone Established in 2011, with the aim of becoming a treasure trove of some of the world's finest jewelry, gemstones, precious stones, gold, silver, platinum.This free zone, which was set up exclusively to promote trade in diamonds, gold and other precious metals, has been growing at an extraordinary pace since its inception. and high-end personal accessories, Dubai Gold & Diamond Park continues to attract numerous tourists and residents alike. Conveniently located on Sheikh Zayed Road, Gold & Diamond Park offers an array of spectacular jewelry and bullion worth millions that can be admired, reviewed and purchased everywhere you turn, and customers can even choose to have their own designs custom-made at the hands of superbly skilled and experienced artisans.
The Dubai Gold & Diamond Park is aimed to target Gold, Diamond, and other precious stone traders to set up facilities and open office and retail stores to have a physical presence in the UAE.
The Dubai Gold & Diamond Park is in the list of every tourist must-visit places in Dubai to buy gold. It houses a wide range of retail stores trading various metals, gold, diamonds, and other precious stones.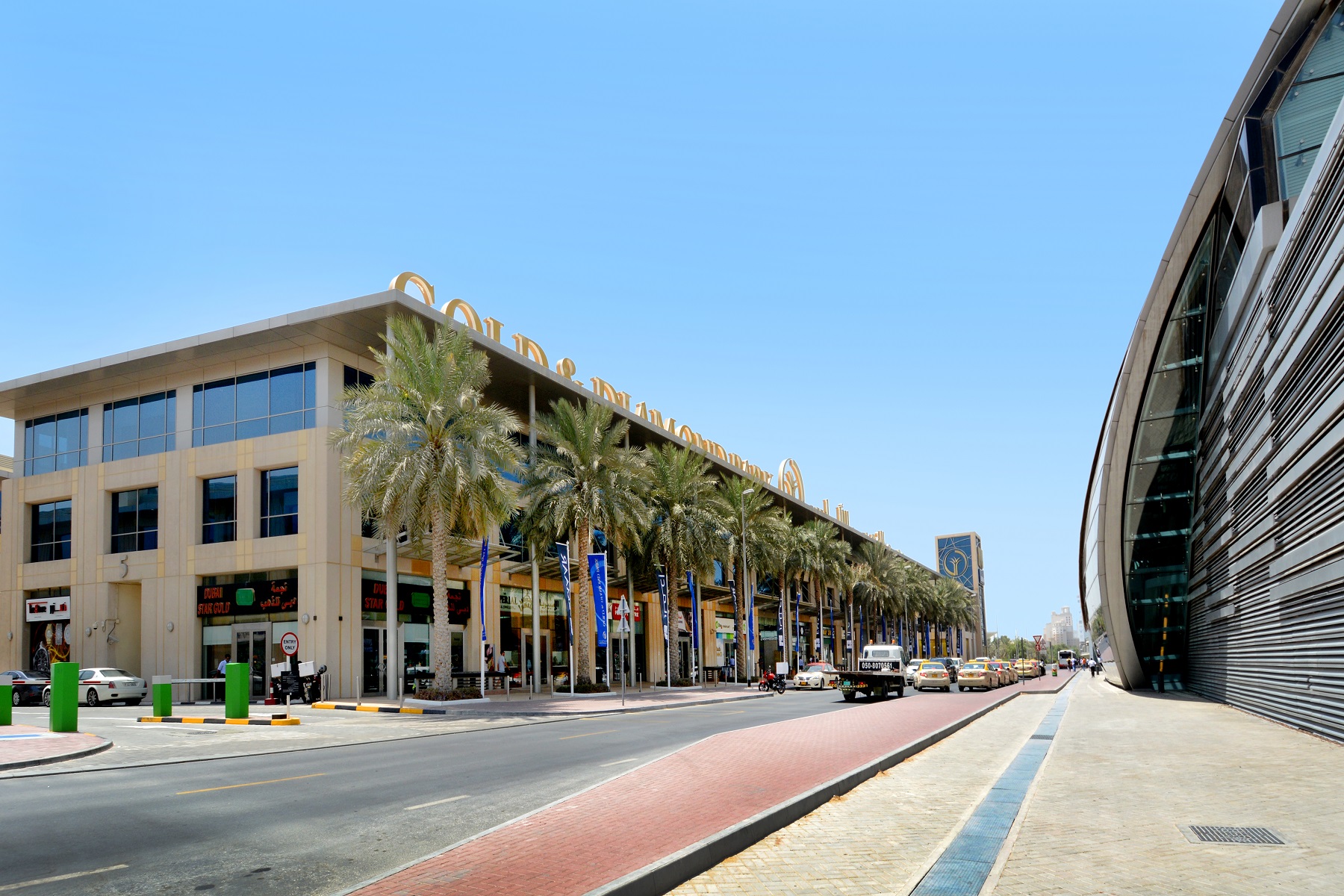 Start your business in Dubai Gold and Diamond Park!
With over 90 leading retailers and brands to choose from, a truly diverse range of options is available for the asking. A unique and thoughtful combination of not merely retail space but also 118 purpose-built manufacturing blocks, Gold & Diamond Park presents an advantageous proposition to jewelers and business people in search of premium commercial leasing opportunities, including 350 offices, a courtyard and a selection of cafés and restaurants.
Business benefits in Gold & Diamond Park:
100% foreign ownership.
No Corporate taxes.
No income taxes.
Strategic location within the heart of Dubai with easy access to all areas.
24/7 operational freedom.
Hiring of expatriate workers.
Central air conditioning plant connections to each unit.
Central gas distribution system to each unit.
Healthy purpose-built work environment with proper ventilation systems, exhaust facilities and provision of acid disposal waste collection.
24 hours, 7 days a week security personnel & video surveillance, fire alarms and fire defense systems.
Excellent retail center facilities and atmosphere, serving tourists and shoppers.
Types of licenses in Gold and Diamond Park:
Trading license.

Manufacturing license.

Retail license.

Service license

E-commerce license.

National industrial license.

Innovation license.

Off-shore registration license.
source: gold and diamond park
To get more information about investment conditions in free zones of Dubai, please contact Soha Asia Follow Up Services consultants.