One of the largest free zones in the world, Jebel Ali Free Zone houses many thousands of companies, manufacturers, traders and exporters from all over the world. JAFZA contributes about 24% of the total FDI flow into Dubai, and ensures global connectivity for companies, thanks to its location next to Jebel Ali Port and its proximity to Al Maktoum International Airport and Dubai International Airport. JAFZA is also a major link in the global trade network and connects to 150 ports. The free zone allows companies to reduce the cost of their operations with storage facilities, equipped business spaces and industrial land.
Jafza is the regulatory authority charged with the supervision of the Free Zone, and its responsibilities, as laid down in Decree No 1. of 1985 "Establishment of The Free Zone Authority In Jebel Ali Port", as amended, include, to develop the infrastructure of the Free Zone and to issue rules and regulations, to regulate Customers and their activities in the Free Zone, and in doing so to issue Licences and to Lease different Premises on short term and long term basis. Jafza may also assist Customers to recruit managers, officers, technicians, professionals and other Employees. Jafza has issued these Free Zone Rules based on the authority granted to it.
Jafza may waive a Rule contained in these Free Zone Rules, for one or more than one Customer, subject to terms and conditions that Jafza may prescribe.
Jafza may issue a notification in relation to any matter provided in these Free Zone Rules.
Jafza may appoint an authorised representative, as it may deem necessary, for the implementation of any part of these Free Zone Rules.
AVAILABILITY OF THESE FREE ZONE RULES
These Free Zone Rules are available on Jafza's website and can also be obtained on request from Jafza.
These Free Zone Rules are routinely handed to a Customer on the provisional approval of the Customer's
application and / or at the time of signing a Lease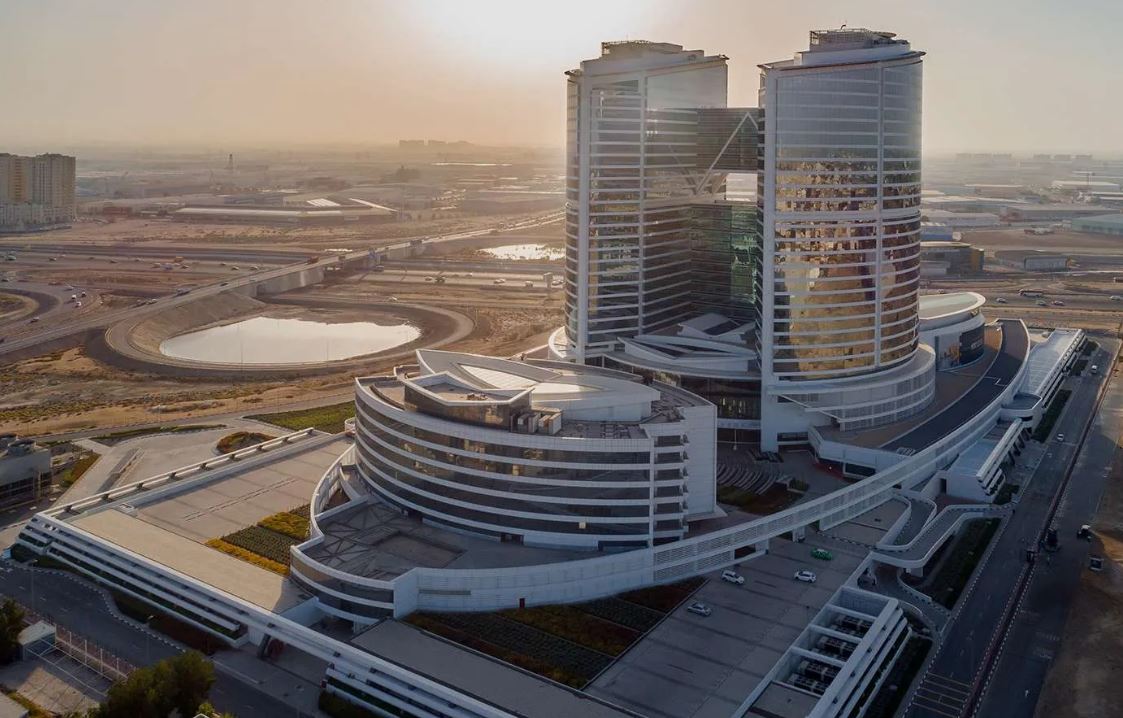 GENERAL REQUIREMENTS
1. A person working or operating in the Free Zone, be it a Customer, Employee or a contractor working for a Customer, is required to comply with these Free Zone Rules.
2. A Customer shall have a valid Lease and a valid Licence to operate in the Free Zone. A client occupying a Workstation space in a business centre / incubator may be subject to different requirements. In addition, entities incorporated and licensed by other free zones authorities or competent authorities in the United Arab Emirates may lease a premises in the Free Zone subject to a permit issued by Jafza.
3. A Customer is required to renew its Lease and Licence within the time frame set by Jafza.
4. Payment for services rendered by Jafza is required to be made in advance, according to the established Tariff.
5. Movement of goods within the Free Zone shall be by a Customer's own transport, or by a transportation company registered in the United Arab Emirates.
6. United Arab Emirates local decrees, regulations, rules and practices are applicable within the Free Zone, and shall be applied to the Free Zone and its Customers in addition to these Free Zone Rules. Violation of United Arab Emirates local decrees, regulations, rules and practices will be notified to the appropriate authorities.
7. Without prejudice to the generality of Rule 6.6 above, a Customer is required to at all times abide by all international treaties entered into by United Arab Emirates as well as all United Arab Emirates federal and local laws, decrees, regulations, rules and practices in relation to intellectual property rights and any other obligation on the part of the United Arab Emirates. Jafza may take appropriate action, in its own discretion, against a Customer found to be in violation of this Rule.
8. Violation of these Free Zone Rules is subject to such procedures and penalties as prescribed in Rule 14 Herein
TYPES OF LICENCES
1. Licenses are categorized by the nature of business activity, as follows:
| | |
| --- | --- |
| License category | Nature of activity |
| Trading License | To carry out trading activities |
| Industrial License | To carry out manufacturing activities |
| Service License | To carry out services activities |
| General Trading License | To carry out trading activities as per General Trading terms and conditions |
| Logistic License | To carry out third party logistic activities E- |
| Commerce License | To carry out buying and selling of goods and services over electronic networks via any electronic means. |
| National Industrial License | To carry out manufacturing activities where at least 51% of the ownership of the Customer is of national(s) of the GCC countries |
| Innovation License | to carry out development of new products and services |
Setting up an FZE company.
There are four simple steps to register your company in Jafza:
Register your interest online. You can start your journey online by registering your interest. Once you have completed our online form, you will be contacted by our sales team to further verify your application.

Submit your signed application form along with the list of all required documents.

Select an offering from our listed solutions, liscence type and make the payment towards the business setup process. Make sure you review Jafza's activity for your license type.

Receive your license and move into your selected solution (warehouse, office space …etc)
What documents are required to set up an FZE company by individuals?
An FZE is essentially a single shareholder company, also known as a sole proprietorship.
Once you have registered your interest in setting up your company online, you will need the following documents at the time of submitting your application to set up an FZE company in Jafza.
The Jafza Application Form.

Environment Health and Safety (EHS) Application Form.

Project summary or a Business Plan. You will find a sample template of this on page 22 of the application form. You must limit this to one page.

Know your customer (KYC) form to be filled in and submitted along with the application form.

Ultimate Beneficiary Owner (UBO) Form to be filled in and submitted along with the application form. Cabinet Decision No. (58) of 2020 requires all companies in the United Arab Emirates to declare the Ultimate beneficiary of a business. In simple words, an ultimate beneficial owner (UBO) is an individual who is the ultimate beneficiary of a company.

Appointment letter of Director / Manager / Secretary.

Passport copy of the designated person as shareholder, manager and secretary.

The passport must be valid for at least six months.

Director/Manager/Secretary should be 21 years and about.

If the Shareholder, Manager or Secretary has an existing residence visa in UAE, then a No Objection letter on the company letterhead duly signed by the Local Sponsor must be included. You will also need to include a copy of their current visa.

Business profile of the shareholder. A sample template of this is available on page 25 of the application form.
In an FZE company formation, the director and shareholder is the same person. You may elect to include a manager as a separate person or entity.
If any of the documents need attestation, Jafza will advise you regarding this. Please note, Jafza reserves the right to request any additional documentation that is deemed necessary. This will be communicated by the sales and registration team in person or via email.
What documents are required to set up an FZE company by non-individuals?
The single shareholder in an FZE can also be a non-individual.
If a non-individual (essentially, a company) wants to register an FZE in Jafza, the following Legal documents are required (duly Notarized and Attested by UAE Embassy/Consulate) for Registration of the Company. These are documents that are required – further to the details listed as the documents required for individuals.
The Original Certificate of Incorporation or the Original certificate of Good Standing.

Memorandum and Article of Association (MOA and AOA) of the shareholding company duly notarized and attested.

Shareholder/Director/Board resolution calling for the following:

the establishment of the FZE in Jafza

details of the Share Capital allocated

appointment of Director / Manager / Secretary

Appointment of a Legal representative (if any)

Power of attorney (POA)
If the non-individual parent company is based outside the UAE, attestation of all documents is required at the UAE embassy. In case of absence of UAE Embassy in the Country of Origin of the Parent Company, the documents will be accepted if it is Notarized & Attested by any GCC/Arabic Embassy/Consulate in the Country of origin of the Parent Company and the documents have to be further attested by UAE Ministry of Foreign Affair.
Source: www.moec.gov.ae
To get more information about investment conditions in free zones of Dubai, please contact Soha Asia Follow Up Services consultants.