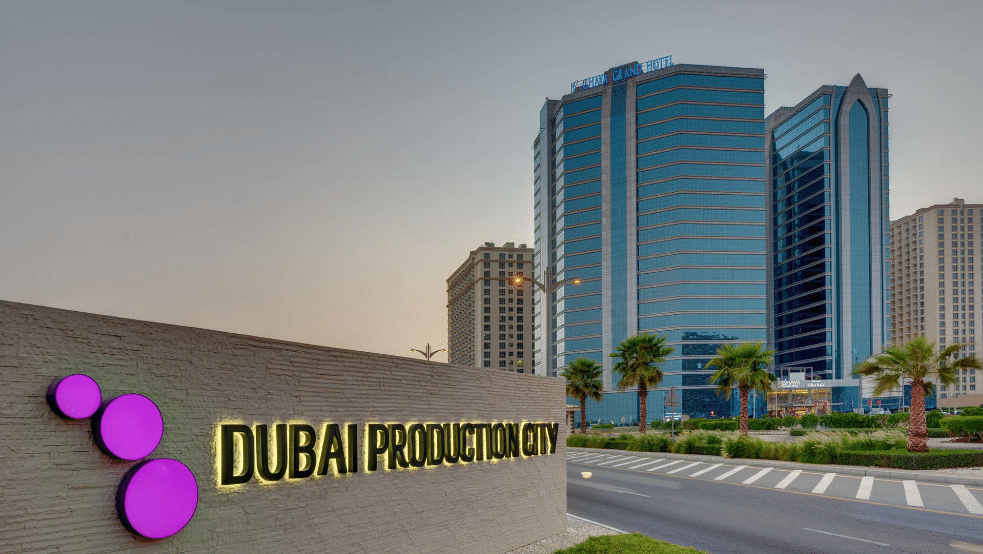 A world-class business community for printing, production and packaging
Dubai Production City was created in 2003 as a world-class ecosystem for media production, printing, publishing and packaging. Its state-of-the-art infrastructure, business-friendly environment, retail and residential developments have created a vibrant community.
A truly futuristic production community
The holistic community offers business, retail and residential options, and hosts in5 Media, launched by TECOM Group to incubate, train, and guide aspiring entrepreneurs to run successful businesses across diverse media verticals, including marketing and digital content creation.
Set up your business
Become part of the region's leading production hub that supports key sectors of the publishing, printing and packaging industries. Offering a smart infrastructure to its business partners, from state-of-the-art commercial offices, to flexible warehouse spaces and easy accessibility.
Live the Dubai life
Dubai has maintained world-class standards across all sectors, so you can enjoy a quality lifestyle all around.
Infrastructure
Home to some of the most iconic landmarks, Dubai has invested heavily on roads and transport infrastructure.
Safety & Security
A Safety Index score of 80% (safearound.com) validates Dubai's claim of being one of the safest places in the world.
Education
From schools to universities, Dubai has affiliations with top international institutes from around the world.
Healthcare
Dubai offers quality healthcare services through a range of world-class clinics, hospitals and medical facilities.
Entertainment
Residents can enjoy time off at any of the city's famous amusement parks, cultural festivals, art galleries, and more.
Ease of doing business
The UAE is ranked number 1 regionally and number 11 globally among 190 economies in ease of doing business
About Dubai Holding
Established in 2004, Dubai Holding is an investment conglomerate operating in 12 countries and employing over 20,000 people. The group today manages an AED 130-billion portfolio of assets that are focused on developing Dubai's non-oil economy across the tourism, hospitality, real estate, media, technology, education, design and trade sectors.
source: Dubai Production City