A modern economic free zone in the heart of Dubai, Meydan is close to the most important landmarks of the emirate, which gives investors several strategic benefits. It offers open office spaces and fully serviced offices, accommodating all types of businesses including commercial, consulting, investment, and administrative companies, alongside choices in high-end residences. The free zone also has a 5-star hotel, and a premium golf course and is home to Dubai World Cup, the world's richest horse race.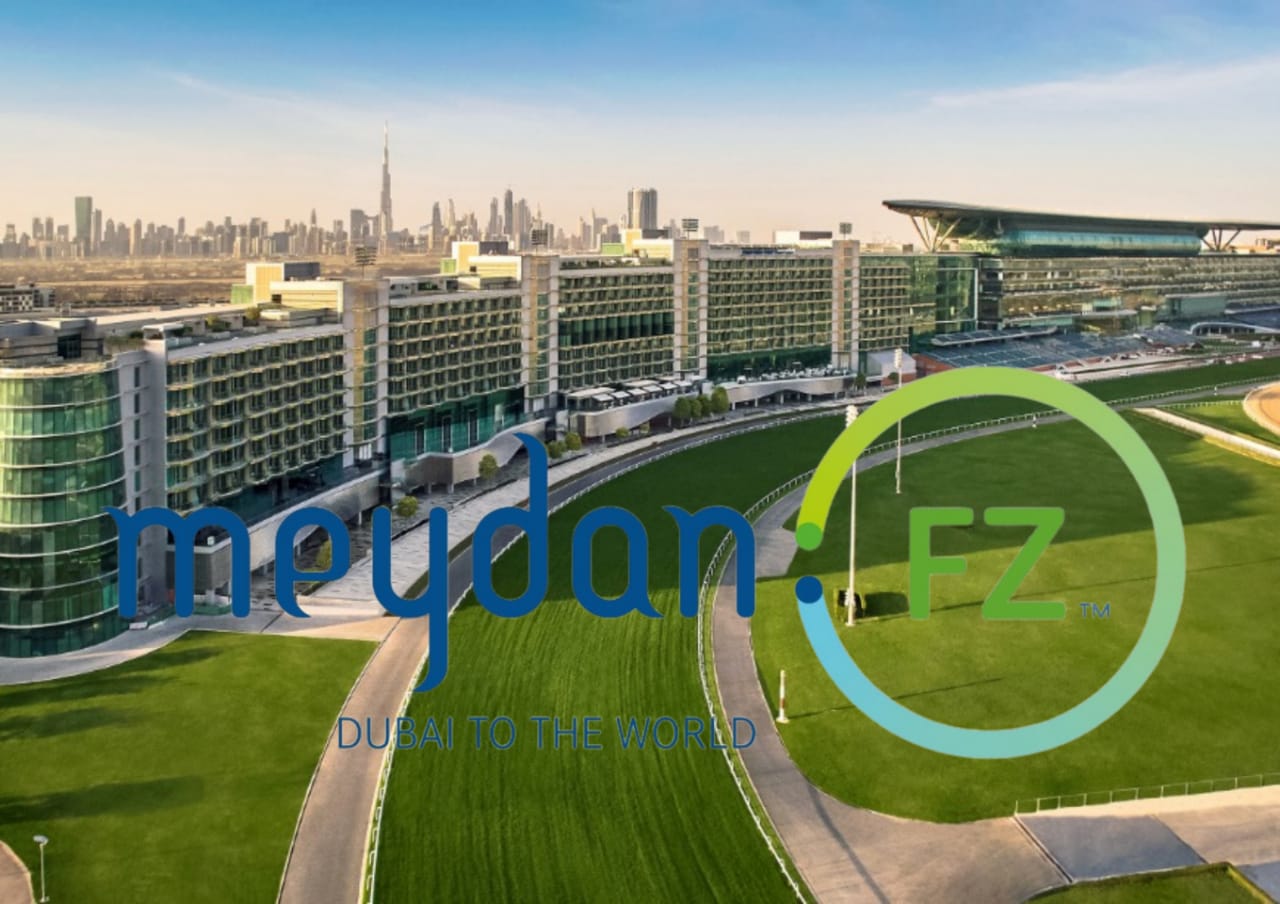 Meydan Free Zone (MFZ), established in February 2009, under the Ruler's Decree no. 5, offers efficient and seamless business start-ups in one of Dubai's most prestigious addresses, located in Nad Al Sheba, near Mohammed Bin Rashid Al Maktoum City, near to the Dubai Logistics Corridor.
Meydan Free Zone is near vital commercial and financial hubs including easy access to Dubai International Airport and major intersections. Offering international Free Zone trading status, competitive packages and rates, and new growth opportunities to businesses of all scales and sizes looking to move to the commercially dynamic city of Dubai.
Located in the heart of Dubai, a company established in Meydan Free Zone will have a premium address that gives it business credibility and a competitive edge.
By establishing your company in Meydan Free Zone you can base yourself in a luxury environment with stunning views, away from Dubai traffic but close enough for connectivity. With offices inside The Meydan Hotel, designed for urban elegance, you can enjoy a workspace overlooking the world-famous Meydan horseracing track.
As a business owner, you can experience world-class infrastructure, a tax-free environment, and an easy license setup with Two-year Dubai residency visas.
Flexibility for All Your Business Needs
There are no limits to what you can make your business become with Meydan Free Zone. With a single license, you can have multiple business activities. For example, you can operate an e-commerce unit, a marketing agency, or a management consulting firm with a single license.
For ease of operation, Meydan has made it possible for you to combine multiple business activities on your trade license.
Meydan licenses are MOFA-approved, and if that's not enough to fulfill your business purpose, you have the flexibility to combine up to 3 business activity groups from various sectors in your trade license.
Benefits
Global Entrepreneurs can take advantage of the multiple benefits offered by Meydan. With its strategic location, Meydan caters to start-ups and global businesses, providing access to exceptional talent, entrepreneur expertise, excellent business networks, and a vast suite of start-up support services.
Capital repatriation without restrictions
100% exclusion on corporate & personal tax
Full repatriation benefits on profits & financial assets
Easy bank account setup
100% Foreign Ownership
MOFA approved Business License
Instant IBAN
Bank Account in 4 days
1500 + Business License Activities
Flexi Desk in the Meydan Hotel
Exclusive Community Benefits
Licenses and Companies
Limited Liability Company (FZ LLC)
Single or multiple shareholders.
The shareholder can be a natural person(s) (individual) or legal person(s) (company).
Can be a trade and/or service-related activity.
Liability is limited and extends only to the amount invested in the company.
Branch/Representative Office
Any company set up outside of Meydan FZ can form a "Branch/Representative Office" as long as it is a legal entity of its parent company.
The business activity must be service-related (E.g: marketing, consulting).
International branches cannot conduct trading activity unless set up as a limited liability company.
For any inquiries regarding possible activities in Meydan Free Zone, business set-up process, fees, and any further information, you can contact our advisors at Middle East Free Zone.