Dubai South is creating a vibrant society to invest, live and work within a sustainable, healthy and happy environment. As an important function of the regulatory authority Dubai Aviation City Corporation (DACC), the Free Zone Management fosters ingenuity and ease of business set up and operations by providing all types services such as visas issuance, NOC letters, access cards, and work permits that would assist business owners to set up and run their businesses in a seamless and simple way as possible. As part of Dubai Aviation City Corporation (Dubai South regulatory body) pursuit of excellence and its mission to empower businesses, the free-zone management offers a full array of administrative and virtual services to individuals, business owners and investors to make day-to- day business operations smoother and easier while focusing on growing their business. Covering Free Zone, staff and family sponsorship visas, permits, NOC letters and access cards, among others. A hub for innovation with a progressive outlook towards the future, Dubai South was realised as a continuation of the vision of His Highness Sheikh Mohammed bin Rashid Al Maktoum, Vice President and Prime Minister of the UAE and Ruler of Dubai, who dreamed a future for the emirate and paved a path towards it through Dubai Plan 2021.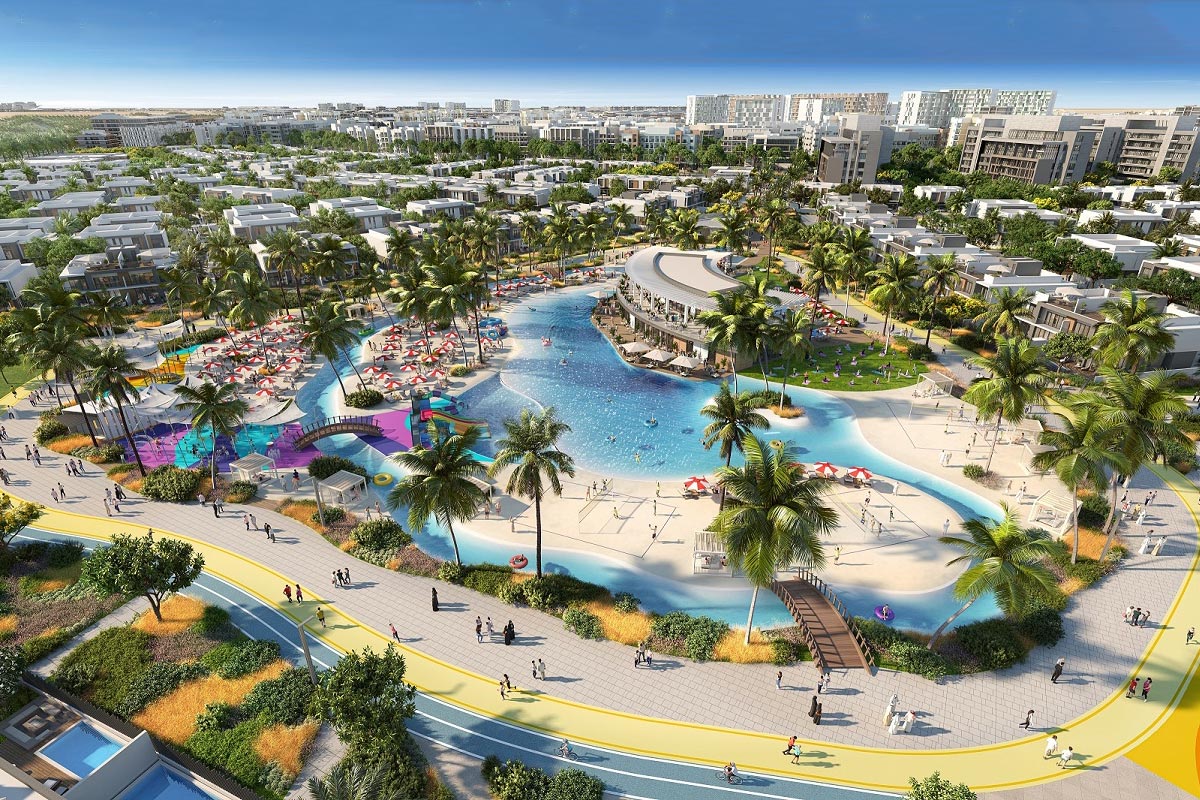 To become a pivotal hub in the global economy
To Position the emirate as a leading centre for trade and investments
To boost Dubai's status as the aviation capital of the world
To become a city of happy, creative and empowered people
To build a smart and sustainable city
The Residential District reimagines urban spaces by offering a world-class community based on the happiness and well-being of people, in line with Dubai South's commitment to developing quality, affordable residences. It is distinguished by its distinct design, superior build quality, and wide range of lifestyle amenities in proximity to the Expo2020 site and Al Maktoum International Airport.
Dubai South welcomes JV opportunities from investors who would like capitalise on a growing community in a unique location. Our most recent JV with Emaar has culminated in the launch of Emaar South, featuring 15,360 apartments, a 53,000 square-metre retail and dining space, an 18-hole championship golf course, and 25 neighbourhood parks.
LEASE HOLD
Be it a hospital or school, hotel or a gas station, Dubai South offers long-term leasehold land plots for investors looking to benefit from its dynamic residential and business community.
At DACC (Dubai Aviation City Corporation) Dubai South regulatory body, we offer different license options to cater to the different industries and requirements of the companies. Dubai South is established as the ideal destination for a wide variety of businesses. Whether you're a start-up or an established company, we offer free guidance to all our potential investors to explore how we can play a key role in your businesses' growth with our fast and efficient Business set- up services.
Licenses available are:
Allows the holder to carry out specified services related to aviation.
Allows the holder to carry out specified logistics services (e.g. storage, transportation, distribution, sorting, forwarding and clearing activities, order management, inventory management, etc.).
Allows the holder to carry out a specified light manufacturing activity (e.g. blending, mixing, purifying, assembling forming, repacking, or wrapping of products).
Allows commercial firms engaged in importing, trading and re-exporting of any allowed goods, the trading activities that needs special approvals, can also be traded under this activity /upon obtaining NOC from the competent departments.
Allows the holder to carry out educational and social services, educational and training, and educational consultancy services.
Allows the holder to import, export, sell, distribute and store items specified in the license. However, free zone enterprises holding a trading license may only sell completed products in the UAE market through a local distributor or a commercial agent that are properly registered in the UAE.
Allows the holder to carry out services specified in the license within the free zone and elsewhere in the UAE (although additional local licenses may be required in some Emirates). Service licenses are issued to free zone enterprises supporting the logistics industry and will include services, such as consulting, software, training, repair, and catering.
source: Dubai world centeral
To Get More Information About Investment Conditions In Free Zones Of Dubai, Please Contact Soha Asia Follow Up Services Consultants.