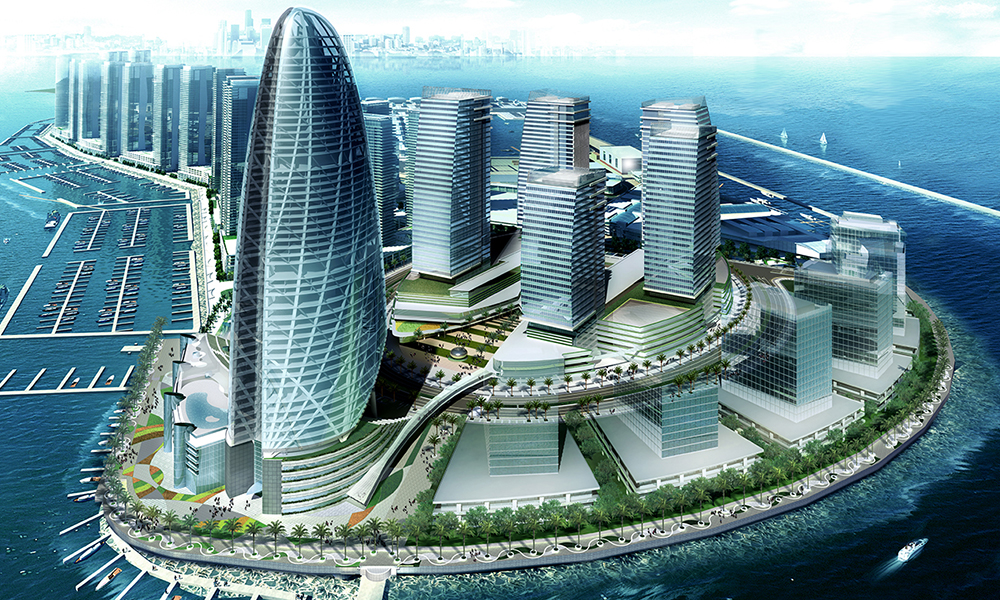 Dubai Maritime City was established according to the vision of his Highness Sheikh Mohammed Bin Rashid Al Maktoum. It is the first worldly built center indulged in the entire maritime industry, commerce and trade.
This iconic City, 249 hectares, strategically located between Port Rashid and Dubai's Dry-docks World. It aims to capitalize Dubai's strengths and position as a regional and global maritime hub in order to create a dynamic urban life style for maritime community.
Strategic Location of DMC:
Dubai Maritime City is located in the very heart of Dubai- a business center of the world, and most attractive destination for international investment. It lies a man-made peninsula near the creek area business district, between Port Rashed & the Dubai Drydocks. It is surrounded by the Arabian Gulf with an easy access to the sea, airport and public transportation.
The World Maritime Cluster:
Dubai Maritime City is the sole specialized maritime cluster in all UAE and GCC that covers A to Z marine industry needs under one umbrella e.g. ship repair, yacht manufacturing, marine suppliers, engineering and technical expertise.
DMC is an exceptional integrated cluster that covers industry, regulation and infrastructure all together to magnify the role of maritime industry development.
It provides an entire infrastructure that includes shiplifts, workshops, warehouses, Shops and offices.
DMC industrial precinct operates under DMCA and Trakhees regulation and guidelines to maintain the working environment.
Quality and Standards Never Compromise on:
Professional, well-educated administrative team and highly skilled technicians are dedicated to make the investors business smooth and easy running each and every day with all details.
DMC follows up- to-date best practices in the marine industry.
All DMC facilities are complied with green community standards (environment friendly)
High security standards and procedures ensure maximum safety for invertors' assets and business structures.
The culture at DMC is a forward thinking as the project itself, with its diverse range of industrial and commercial facilities which reflect the diversity of Dubai.
Vision
To develop and operate the World's Maritime Center.
Mission
To build and operate a world-class maritime facility that nurtures the growth and stability of the marine and maritime industries across the world.
source: dubai maritime city