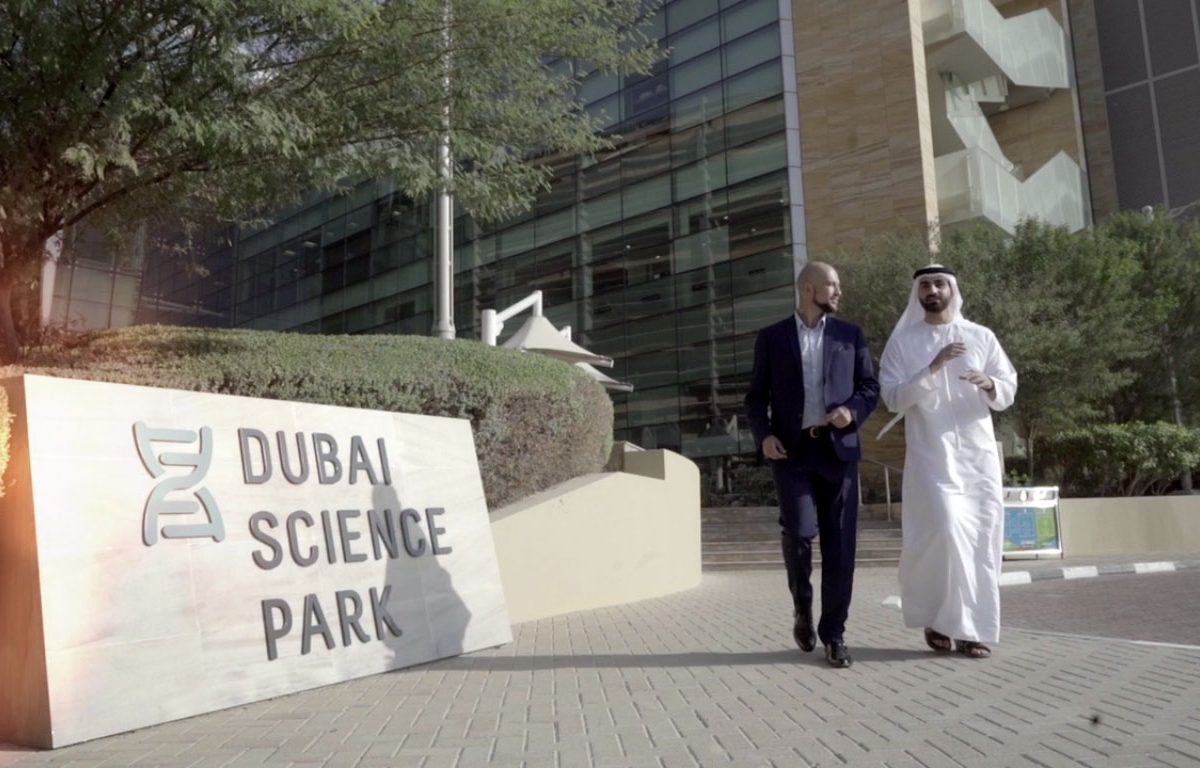 Dubai Science Park is a free zone community that serves the entire value chain of the science, health and pharma sectors, fostering an environment that supports research, creativity, innovation and passion, ensuring a supportive ecosystem for businesses to establish sustainable and positive change
Community Experiences
Dubai Science Park's holistic all-inclusive community offers business, retail and residential lifestyle options in a diverse yet harmonious atmosphere, with international schools, hotels, nurseries, parks, a variety of international restaurants, and more.
1. Residential Community
The beautiful, thriving and centrally located residential area is an important part of the community in Dubai Science Park, including the Montrose Residence, Villa Lantana and more.
2. Retail
Various retail outlets including My City Centre Al Barsha serve the community, in addition to Mall of the Emirates and various retail outlets nearby.
3. Fitness
It's easy to stay true to your fitness goals in Dubai Science Park with skate parks, sports parks and various gyms in and around the community.
4. Healthcare
Accessible health and wellness facilities within and around the community including Mediclinic Parkview Hospital, Medcare Medical Centre and Emirates Hospital, so you can focus on what matters most.
5. Hotels
The Residence by Rotana (Cayan Cantara) is one of Dubai Science Park's several business and leisure hotels, perfect for every occasion.
6. Schools
There are a number of reputable schools near Dubai Science Park including Foremark, Kings School Al Barsha and GEMS Schools.
A holistic community dedicated to supporting entrepreneurs, SMEs and MNEs in the sciences, energy and environmental sectors.
Dubai Science Park supports innovation by providing the right enabling environment to foster growth and development in pharma, health and wellness, as well as life, human, plant, material, environmental and energy sciences.
Enabling innovation and creation
Dubai Science Park is an enabling environment that fosters development in the medical, wellness and pharma sectors, with medicine, perfumery and F&B labs manufacturing products locally. The community's robust infrastructure and collaborative environment enable success, in addition to a vibrant community, which provides a supportive ecosystem for its residents.
Our offerings
Discover our dynamic business environment that stimulates innovation and creativity through a range of products and services geared to the needs of global and regional industry giants including the likes of Pfizer, Medtronic, Olympus, Mettler Toledo and First Solar, to name a few.
Set up your business
Become part of the region's leading R&D, innovation and science hub, situated in beautifully landscaped surroundings that provide the ideal ambience and working environment for an exclusive community of researchers, scientists, pharmacists and more.
source: Dubai Science Park