Dubai International Financial Centre (DIFC) is a leading financial hub for the Middle East, South Asia and Africa and South Asia, governed by private laws and an independent judicial system. It is ranked high as a global financial exchange, with its modern infrastructure, excellent facilities and support services and it is also home to some of Dubai's most popular restaurants, boutiques and art galleries. DIFC has more than 25,000 professionals working at more than 2,000 active registered companies, and also features a residential community.
Dubai International Financial Center (DIFC) is a residential and commercial community in the suburbs of Dubai. The district, with a total area of over 110 hectares, includes business centers and residential complexes. Flats and apartments are purchased here not only for permanent residence or seasonal holidays but are also considered investments in Dubai real estate.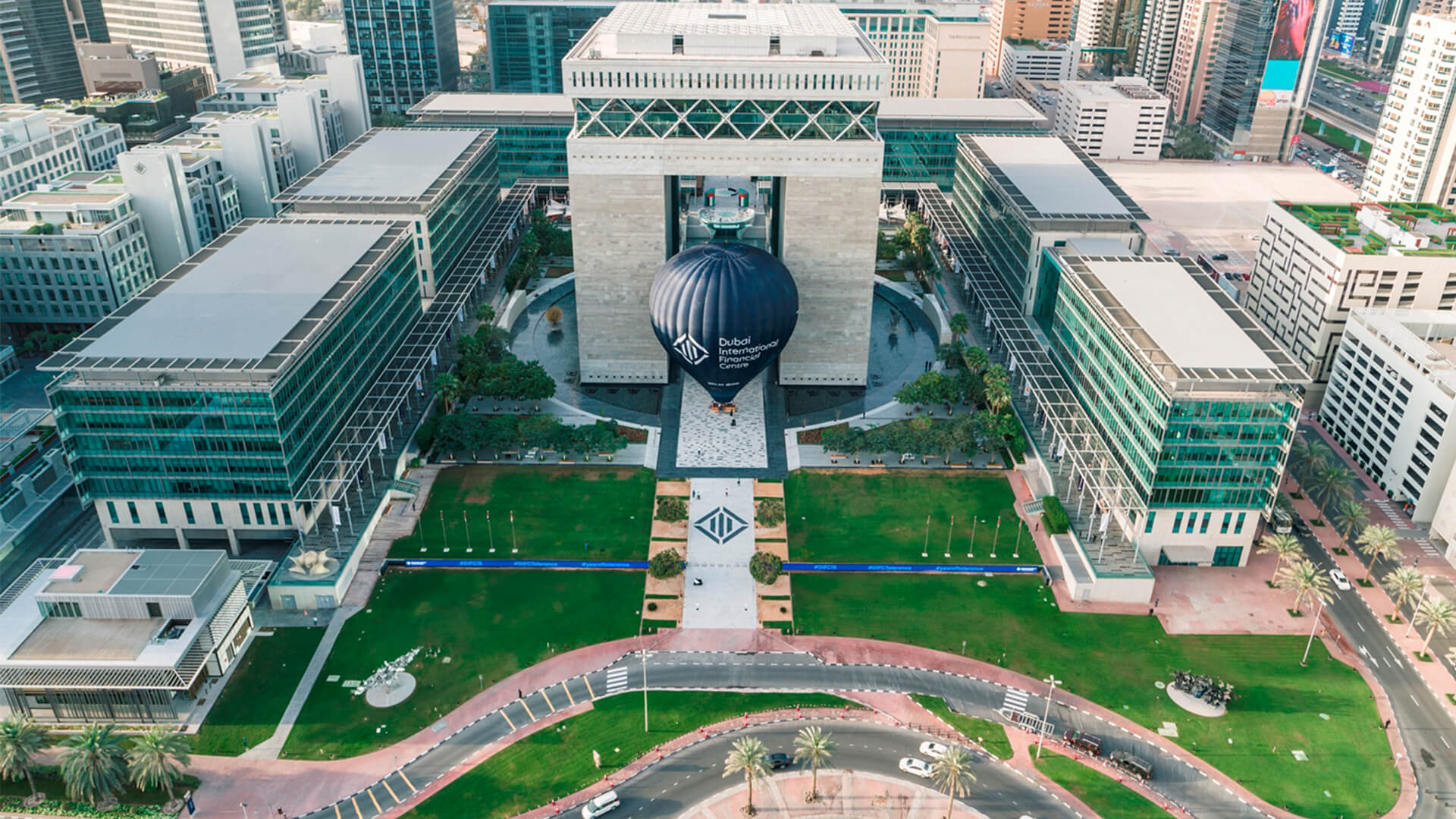 Dubai International Financial Center (DIFC) is among the top five in the demand for housing in the region. Tourists are attracted by the well-developed infrastructure and transport links, which make it possible to get anywhere in Dubai. The question of when Dubai International Financial Center (DIFC) was built can be answered by naming the date when the decree on its establishment was signed. This happened in 2004. The Free Economic Zone is in high demand not only by companies from Asia and the Middle East but also in Europe.
The district is designed in a modern style and meets the strictest requirements for comfort. In addition to commercial and retail areas, there are residential properties in DIFC. The largest art gallery in the city is also located in the area. The dynamic rhythm of life is connected with business activity and cultural events. The district continues to develop, and its expansion is planned for 2024.
DIFC is an onshore financial centre strategically located between the East and West, which provides a secure and efficient platform for businesses and financial institutions to reach into and out of the emerging markets of the region
Common Law Framework
DIFC's legal system and courts follow a Common Law framework administered by an independent and highly regarded regulator and adjudicated by an equally respected court system.
No Restriction On Capital Repatriation
DIFC-based companies face no restrictions or constraints on capital or profit flows, and benefit from no currency exchange controls in the US-dollar denominated jurisdiction.
Independent Regulatory Environment
An independent risk-based regulator, the Dubai Financial Services Authority (DFSA) grants licenses and regulates the activities of financial services conducted through DIFC.
Hub & Spoke Model
DIFC provides a platform for businesses to centralise the regional and global management of operations, and their rollout to branches around the world.
Tax Efficiencies
DIFC provides a 40-year guarantee of zero taxes on corporate income and profits, enhanced by the UAE's wide network of double taxation avoidance treaties with regulators and central banks.
Source: www.moec.gov.ae
To get more information about investment conditions in free zones of Dubai, please contact Soha Asia Follow Up Services consultants.