Dubai CommerCity is the first and leading free zone dedicated exclusively to e-commerce in the Middle East Africa and South Asia (MEASA) region. The free zone is perfectly placed to benefit from the expected e-commerce growth in the region that is outpacing the global growth average.
The purpose-built development is partly a result of the huge rise seen in e-commerce business setup and online retail in Dubai and across the UAE. With an area covering 2.1 million square feet and an investment of around $1 billion, Dubai CommerCity is uniquely designed to cater to regional and international e-commerce businesses.
The free zone is divided into three clusters, each with its own innovative design. The Business Cluster is home to modern landscaped buildings with Grade A premium offices; the Logistics Cluster consists of state-of-the-art dedicated and multi-client warehouse units with scalable pay-as-you-go pricing models; and the Social Cluster houses restaurants, cafes, exhibitions and events.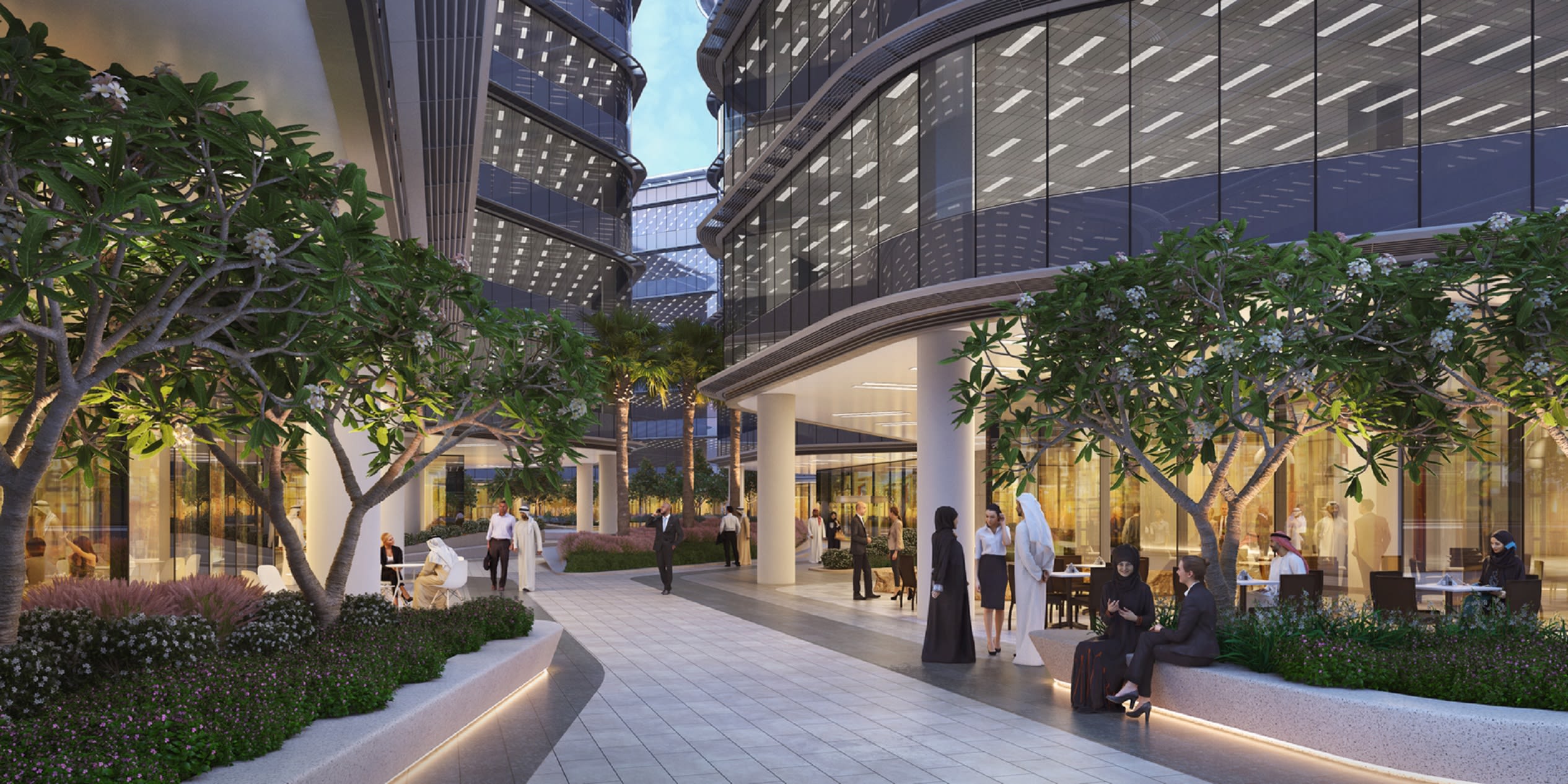 Dubai CommerCity provides an all-in-one e-commerce hub for new and existing businesses. It offers company formation, e-commerce license and business set-up packages tailored to support all types of businesses. From the highest level of personalized customer service, to dynamic, seamless procedures that focus on specific business requirements, Dubai CommerCity raises the standards at which e-commerce and online retail can operate throughout the MEASA region.
Dubai CommerCity provides a unique e-commerce ecosystem and a comprehensive turnkey e-commerce solution for businesses to run effectively and seamlessly. Other than complete business setup and customs support, Dubai CommerCity also offers e-commerce strategy consulting, guidance on e-commerce regulations in the region, end-to-end logistics solutions inclusive of warehousing and last mile delivery, complete e-commerce platform solutions, digital marketing services, and other support services, including but not limited to, photo studios, call centres, among others.
Dubai CommerCity has exceptional competitive advantages and offers a unique value proposition to support its clients in helping them grow and further scale their business. This includes short delivery lead times given its proximity to Dubai International Airport, which is key for regional shipments.
Dubai CommerCity
Based internationally? Explore
Setup Process
Dubai Commer City's expert team can guide you through the processes of getting your e-commerce business registered and running in the UAE. Once established, you'll find all the tools to becoming a success right here within the free zone.
With support at every step, we are committed to guide, nurture and grow your business, using Dubai Commer City's already established channels rooted deep within the e-commerce and logistics market.
A wealth of industry knowledge and turnkey business solutions await you. We help your business flourish in the first e-commerce enabled ecosystem in the MEASA region – Dubai CommerCity.
source: Dubai Commer City
To Get More Information About Investment Conditions In Free Zones Of Dubai, Please Contact Soha Asia Follow Up Services Consultants.