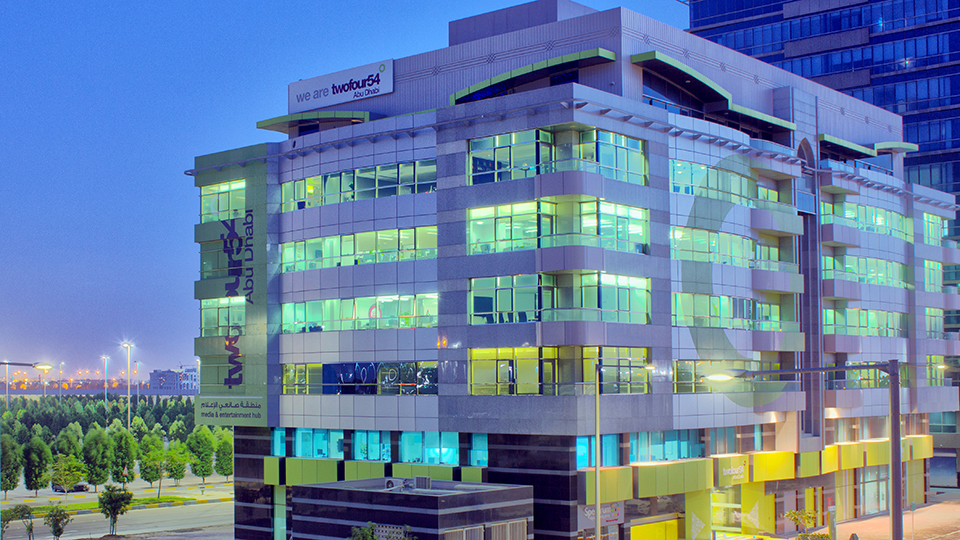 About twofour54 Abu Dhabi
Named after the geographic coordinates of Abu Dhabi, symbolic of its goal to put Abu Dhabi on the map as the capital of content creators, twofour54 was launched in 2008 to accelerate Abu Dhabi's media industry. This dynamic media zone provides the infrastructure and services to attract international, regional, and local media businesses. It offers everything from customizable office space, world-class production facilities and services, talent development initiatives, and training to business support services.
What is offered
twofour54 had built a destination where people are empowered to innovate, collaborate, and create. twofour54 is so much more than a real estate offering; it provides everything from world-class production facilities, talent development initiatives and training, to business support services.
twofour54 has created a thriving destination, where people are empowered to innovate, collaborate, and create. Its vibrant community includes some of the biggest names in the media and entertainment industry. With 0% corporate and income tax, 100% business ownership, and fully waived license and registration fees (for the first 2 years), not only do they provide attractive economic benefits, they offer unmatched operational advantages and comprehensive support services to help your business succeed. It's never been a better time to start your business in Abu Dhabi.
twofour54 is a unique media and entertainment hub dedicated to helping like-minded companies and professionals take full advantage of the MENA regions current and future offerings in the media sector. twofour54 currently has over 550 partners on campus from small entrepreneurs to household names all making the most of the opportunities available here.
Their values serve as a compass for their actions and describe how they behave in the world. It is a fundamental part of our day-to-day operation and everything they deliver against it as a common and single-minded vision. It helps twofour54 find the right focus for its work and attitude towards its customers.
•Dedication – to its people, its cause and the vision of Abu Dhabi.
•Respect – of all individuals with whom there is contact.
•Collaboration – opportunities are best realized when working together; with each other, Government and the private sector.
•Entrepreneurship – identifying and embracing opportunities and making those things happen.
•Professional excellence – raising the bar in all that is done so that no opportunity is wasted.
•Creative thinking – always looking at the bigger picture and seeking out original opportunities that create value.
Source: www.twofour54.com