About Ras Al Khaimah Maritime City
RAK Maritime City is located strategically near the Strait of Hormuz, offering excellent sea access with an international seaport facility and special zones for companies.
It is one of the United Arab Emirates' newest and most modern marine free zones. This Free Zone provides the greatest international port facilities and a variety of business incentives for businesses looking for cost-effective and customized business alternatives.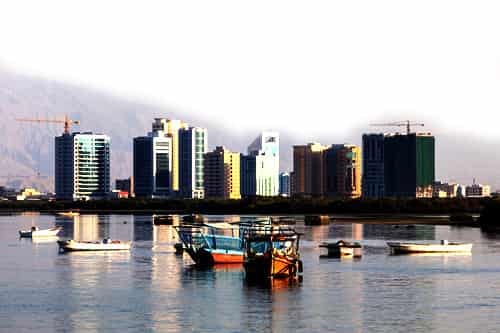 RAK Maritime City Free Zone- A Hub of Modernity and Flexibility
RAK Maritime City provides a significant economic boost to RAK by attracting foreign ex-pats who want to set up enterprises in the Free Zone.
Furthermore, the marine city connects all enterprises and currently accommodates hundreds of businesses of all sizes and industries.
It assists with every stage of the process, from forming the corporation from the first application, company registration, obtaining licenses, permits, and residency to launching the business with simplicity and compliance with the law.
A Brief Outline of RAK Maritime City's Facilities
The RAK Maritime City serves as a free zone and an international port. It provides businesses with a cost-effective and secure choice and exceptional customer service.
Its state-of-the-art industrial and marine complex, efficient logistics and industrial infrastructure, and world-class amenities draw investors worldwide.
The RAK Maritime City is divided into plots to accommodate enterprises such as retail, warehousing, general cargo handling, industrial production and manufacture, and shipbuilding and repair.
Benefits of RAK Maritime City Free Zone Authority
Below are the benefits one should consider before starting a business in RAK maritime city.
Complete foreign ownership

100%

tax exemption

No custom duties for import-export exchange

Cutting-edge harbor infrastructure

Easy access to global markets

Transparent business rules and regulations

Access to the skilled labor market

Innovative support services for RAK MC authority
Types of Licenses
The types of licenses used in RAK maritime city are:
General Trading License; The company's general trade license allows them to import, export, sell, distribute, and store items in warehouses. It can run more than seven product lines.

Commercial License; The commercial license authorizes the company to import, export, sell, distribute, and store commodities.

Industrial License; The holder of an industrial license is allowed to import raw materials and commodities for product production, processing, or assembly.
Entities that are permitted in the RAK Maritime City Free Zone
In RAK Maritime City, a company can be registered as one of the following entities:
Free Zone Sole Establishment

Free Zone Company

Branch of a Local (UAE based) Company

Branch of a Foreign Company
Source: www.businesssetup.com