Prince Abdulaziz bin Musaed Economic City is the second economic city in Saudi Arabia, located in the Hail region in the northern part of Saudi Arabia, between Al-Jawf region, the northern border region, Al-Madinah Al -Munawwarah region, Al-Qassim region, and Tabuk region, and the height of the region ranges between 600-1500 meters Above sea level, it was inaugurated by the Custodian of the Two Holy Mosques King Abdullah bin Abdulaziz on June 13, 2006. The first phase of the city will be opened in 2025 and the second phase in 2040.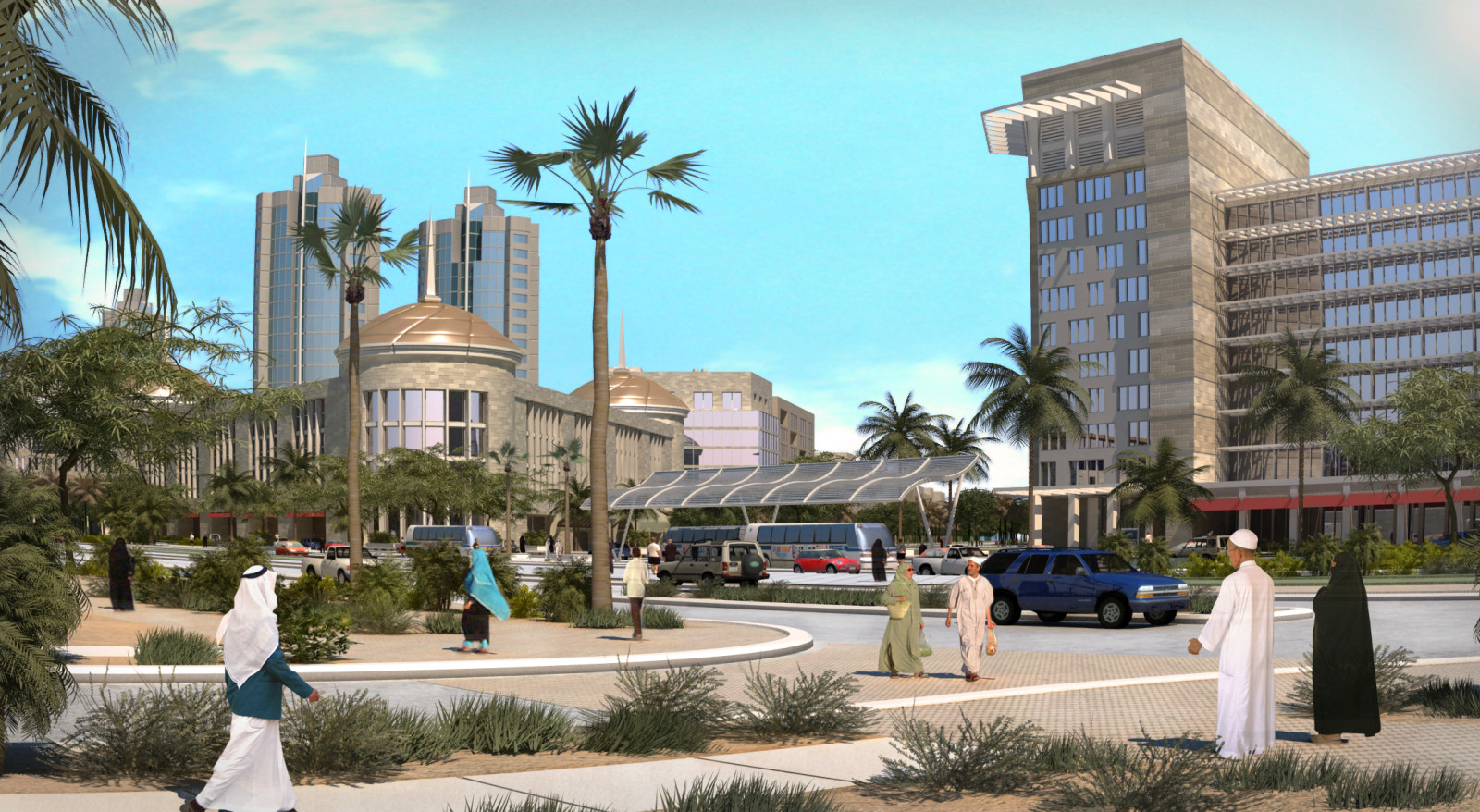 Location
Prince Abdulaziz Bin Mousaed Economic City is situated in Ha'il in the northern part of the Kingdom of Saudi Arabia. The province of Ha'il has many advantages due to its strategic location, nature and history. It's known for its agricultural production which contributes significantly to the whole domestic production of the Kingdom. Ha'il also houses several historical monuments and attractions.
The Sections of the Zone
The new economic city will consist of five major sections that aim at meeting the needs of the investors from the different economic sectors and industries through providing high-end educational, agricultural, industrial, transportation and administrational services as well as luxurious entertainment facilities and amenities.
This section aims at making good use of Ha'il's agricultural nature. Ha'il is known for its abundance of agricultural crops and it contributes a large percentage of the kingdom's production of key crops like potatoes, wheat, corn and dates.
With estimated investments that exceed $2.5bn, the residential section of the Prince Abdulaziz bin Mousaed economic city will be a major point of interest for both the investors and the residents of the province as it was planned to comprise 30,000 residential units with the aim of housing 140,000 people.
Due to the area's abundance of historical and cultural sites and the environment that is perfect for hosting hunting seasons, a part of the city will be dedicated for providing entertainment services and facilities to hundreds of thousands of tourists and visitors each year.
Educational Services Zone:
This zone is planned to provide educational services to around 40,000 students through schools, universities, research centers and training centers. The area's initial planned area was10 square kilometers.
Transportation and Logistics:
As Ha'il represents a meeting point for multiple trade routes, the city will include an international airport, a dry port, a high-end logistics center and a fully-serviced station for the road travelers whose number is estimated to be 2.3 million travelers per year with roads' network that will span 3300 kilometers.
Key Investment Sectors:
Dry port,
Logistics,
International airport,
Agricultural and food industries,
Light and medium industries,
Construction materials industry.
To get more information about investment conditions in the free zones of Saudi Arabia, please contact Soha Asia Follow Up Services consultants.