About Port Said Public Free Zone
Port Said Public Free Zone was established by a resolution of the Prime Minister dated 02/07/1975 on 800 thousand m2 in Port Said, adjacent to Port Said Port overlooking the Suez Canal, which is separated by only a street with width of 50 m.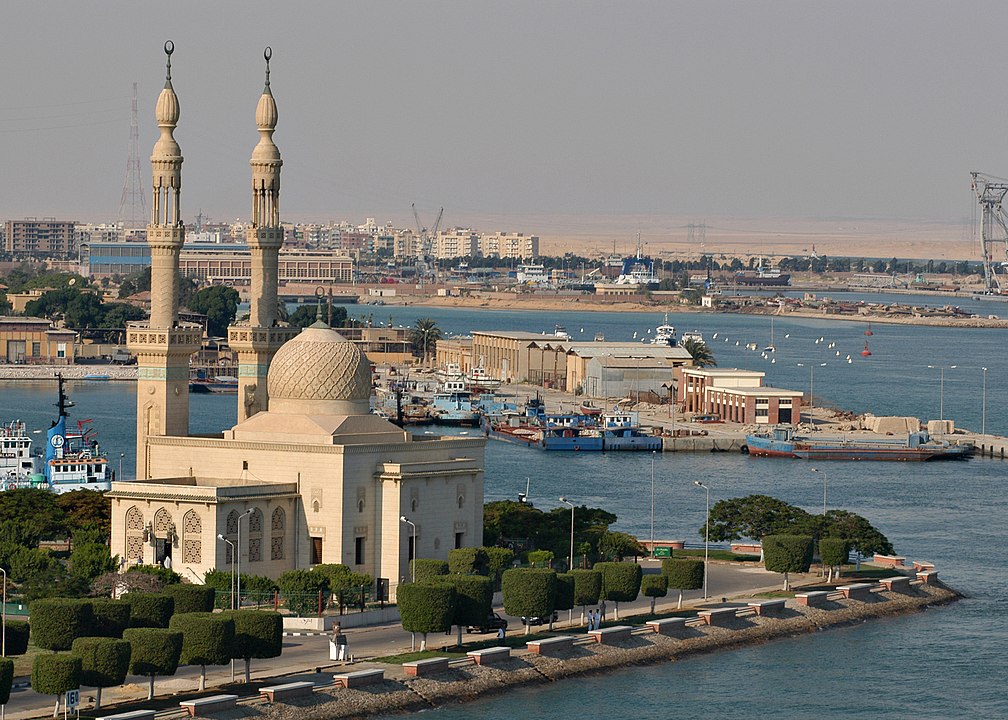 Site Benefits
The Zone is characterized by a privileged location, a quarterback to Port Said Port on the Mediterranean, which is the northern gateway of the most important maritime fairway (Suez Canal) and connects the East with the West on the International Transport and Trade Road; as well as its distance from Port Said Airport, 6 km west of Port Said. This makes the Zone a center and a forum to service the trade and export movement, both to and from the Persian Gulf States, Southeast Asia, and Eastern and Southern African countries across the Suez Canal and the Red Sea, or to and from EU Countries and the Americas across the Mediterranean. Furthermore, the Zone connects to all Egyptian ports by a network of highways, where it connects to the ports of Damietta and Alexandria across the International Coastal Road, and connects to the Suez Port, which is located about 180 km southward, across the highway to the Suez Canal cities.
Surrounding Environment
The location of Public Free Zone inside Port Said makes it just 200 km from the Egyptian capital, Cairo, which connects to across Cairo/Port Said highway and Cairo/Port Said railway line that runs through the governorates of East and Central Delta. This will enable you, workers of your project and customers to take advantage of a series of hotel and amenities services and available subsistence and tourism services under a mild climate throughout the year.
Infrastructure
Port Said Public Free Zone are supplied with an integrated network of utilities and infrastructure services, with a high level of efficiency, including networks of water and industrial wastewater, telephone network, high-speed international information network (Internet), a medium/low voltage power plant and an interior lighting network. Moreover, there are networks for connecting natural gas and internal roads, as well as the location of the Zone is fully surrounded by an external wall with guard towers.
Additional Services
Port Said Public Free Zone has an integrated customs unit to provide your project with various services of customs clearance as soon as possible, as well as a bureau of labor and social insurance, post office and a branch of a bank (CIB) to provide various banking services. In addition, there are a port security police unit to secure your project and its cargo within the Zone and an equipped extinguishing point to combat fire hazards. Projects established on Port Said Public Free Zone have a strong network of logistics and banking service providers through 27 shippers as well as shipping agencies. In addition, there are 23 branches of national and foreign banks and a large network of exchange, insurance and reinsurance companies to provide various services required for your project to exercise its business.
Investment Services
Port Said Public Free Zone includes a unit of investment services complex in Ismailia staffed by an administrative body to assist you in completing the establishment procedures for your project and issuing work and residence permits for its staff in coordination with the relevant governmental bodies.
Source: www.gafi.gov.eg
For more information about investment conditions in Egypt's free zones, please contact Soha Asia Follow Up Services consultants.