Masdar City Free Zone is a thriving business community located in Masdar City, one of the world's most sustainable urban developments, and the perfect place to start, nurture or expand a business. It is home to a diverse, innovative, and ambitious collection of companies, ranging from start-ups to SMEs and multinationals.
The Masdar City Free Zone is located in Masdar City, which aims to be the world's "green print" for sustainable urban development.
The unique and modern architecture of the city embraces sustainability and creates a welcoming environment. The city's narrow shaded walkways naturally bring the temperature down and enhance the feeling of well-being.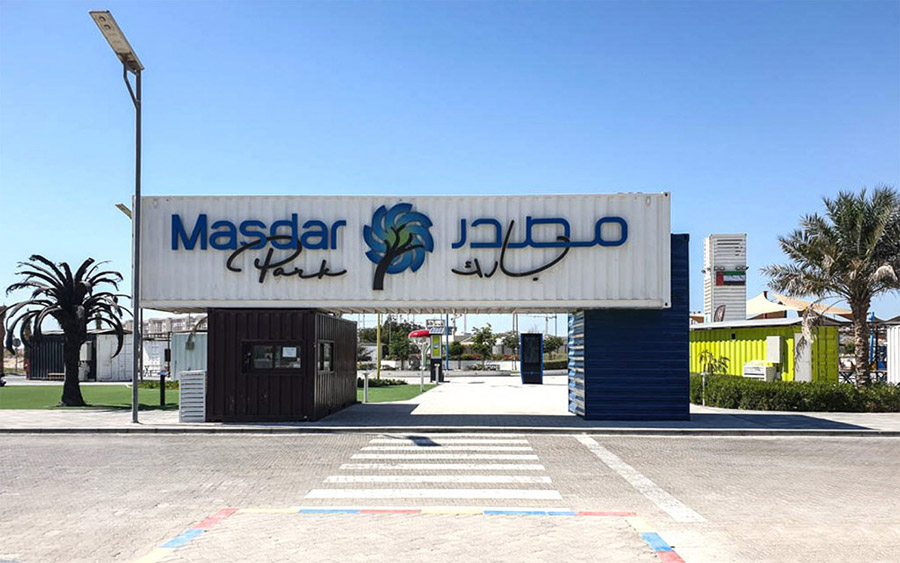 The city boasts a vibrant and entrepreneurial business community. Upon completion the city aims to be home to more than 50,000 residents and 40,000 professionals and students.
Masdar City is strategically located between Abu Dhabi and Dubai, and provides a variety of low-carbon transportation options that enable efficient, sustainable and convenient travel around the city.
Partners and tenants benefit from a range of comprehensive business support services, such as quick and efficient licensing and visa processing, incentives that include 100% company ownership, exemption from corporate and personal income taxes, and cost-effective leasing opportunities. These benefits, along with the extensive selection of restaurants, cafés and retail outlets, combine to create a vibrant and convenient location to conduct business.
As an economic free zone, Masdar City offers a hassle-free environment in which companies can operate.
The competitive pricing, comprehensive support system, and synergy that springs from the City's unique innovation ecosystem combine to offer an immense value-add to all partners.
Tenants benefit from a wide spectrum of support services provided by Masdar City Free Zone's One-Stop Shop, including registration and licensing, support services, as well as a various leasing and development options. The competitive pricing and comprehensive support system combine to offer immense value to its customers.
Benefits
100% foreign ownership: No need for local sponsor

100% tax free: From corporate & personal income taxes

0% import tariffs: No import duties

Freedom of repatriation: Capital & profits

One-stop shop: Quick and easy set-up

Cost effective: Licensing & office space

Strategic location: Between Abu Dhabi & Dubai

R&D hub: Partnering with Khalifa University
Registration and licensing
Masdar City Free Zone offers a wide range of competitive business services through its One-Stop Stop. These include registration and licensing services, business and leasing opportunities as well as a wide array of support services from visa and sponsorship, to document authentication and meeting room facilities.
Company set up options
Companies operating in Masdar City Free Zone do so in accordance with Masdar City companies' registration regulations. Masdar City Free Zone facilitates quick and straightforward incorporation services to businesses, allowing them one of the following legal structures:
A Free Zone Limited Liability Company (LLC)

A Branch of a foreign / offshore company

A Branch of a UAE-based company
Source: www.masdar.ae