About Higher Corporation for Specialized Economic Zones (Zones Corp)
ZonesCorp, an AD Ports Group company, is a dynamic economic development organization located in the heart of Abu Dhabi. Launched in 2004 by the Abu Dhabi Government, it is the largest operator of purpose-built Economic zones in the United Arab Emirates. ZonesCorp works closely and in synergy with AD Ports Groups' industrial zones to increase the competitiveness of our economic zones and make them more attractive destinations for all manner of investments.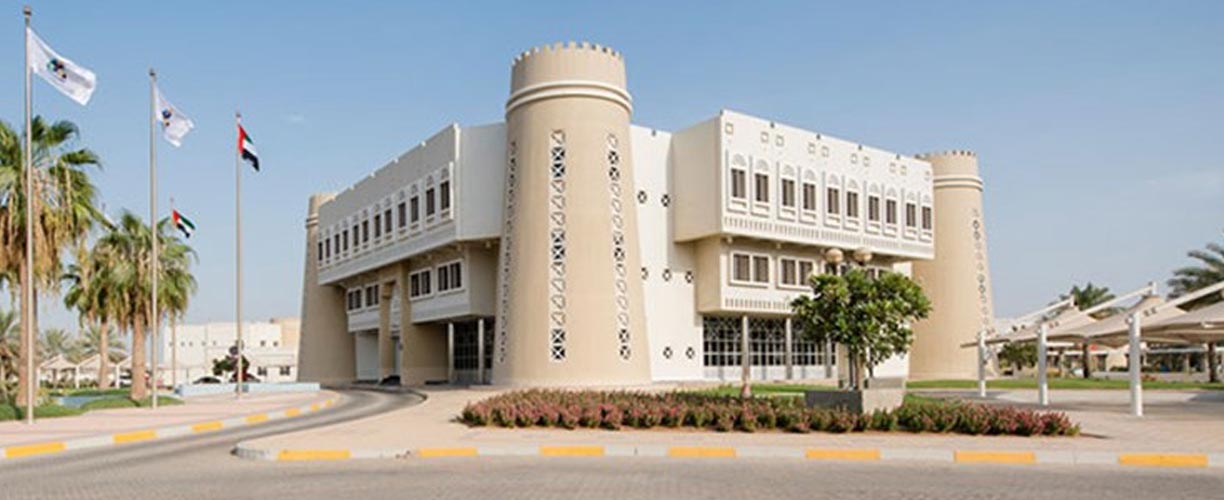 ZonesCorp's economic zones are organized into vertically integrated clusters in complementary industries that bring upstream and downstream companies together enhancing efficiencies, creating value chain benefits and providing a platform that encourages the incubation of industrial innovation.
Since its inception, ZonesCorp has helped shape Abu Dhabi's industrial landscape through the development of world-class, fully integrated economic zones that played a significant role in Abu Dhabi's successful attraction of foreign direct investments. Over US$ 1 billion has been invested into infrastructure to attract US$ 20 billion in industrial and logistics projects in addition to US$ 3 billion invested in Workers' Residential Cities.
ZonesCorp has achieved continuous growth in terms of investors. Its zones currently house over 880 facilities that are home to some of the world's leading industrial players in a variety of sectors. ZonesCorp joined AD Ports Group as an important addition to its portfolio of industrial and free zones, completing the value proposition offered to potential investors and continuing to attract a variety of investments in line with the strategic objectives of the Emirate of Abu Dhabi.
Offers
World-Class Infrastructure; Providing a nurturing industrial ecosystem
Through investments in excess of $1 Billion, ZonesCorp has developed infrastructure not only capable of accommodating, but exceeding the expectations of international industrial investors. These zones have been created to adapt and conform to the full spectrum of sector-specific requirements across each industry.
Its extensive selection of industrial plots all benefit from central connections to the major highways and road networks, airports, rail depots and sea ports. Investors may choose from the various plot sizes in different locations within our zones depending on the requirements of the industry. Plots are connected with power, water, natural gas, telecommunication and sewage services.
Each zone's master plan takes into account the impact of transportation and a range of other conditions so as to ensure the working environment in each area is appropriate for the businesses to be located within. By offering logistics services in close proximity to operations, businesses are able to focus on their core missions while benefiting from higher levels of quality logistics, improved access to value-added services and reductions in costs.
These industrial zones are located in the outer metropolitan areas ensuring that a wide range of quality accommodation and living amenities are available for middle and senior managers.
Located no more than a 10-minute drive from our zones, our worker residential cities can house up to 450,000 employees.
ZonesCorp provides a cluster-based industrial ecosystem that creates synergies, enhances efficiencies, value chain benefits and nurtures growth.
State-of-the-art, fit-for-purpose infrastructure

A variety of readily available industrial plots in prime locations

Fast and efficient connections to main highways, airports, ports and railway connections

Plots connected to all utilities (telecommunication, water, gas, electricity and sewage)

Broad range of facilities for logistics and services

Close proximity to fully developed residential communities and facilities, including schools, universities, hospitals, and commercial centers
Excellent Business Environment; Providing efficiencies for growth and competitive operating costs
ZonesCorp's state of the art infrastructure solutions and its business friendly environment promote efficiency and help businesses operate at competitive costs. It has a broad range of plot sizes and configurations offered at competitive leasing rates. A reliable supply of water, electricity and gas are critical requirements for all industries. It offers its investors an uninterrupted supply of these utilities at competitive market prices.
All products manufactured within our zones are granted duty-free access to the GCC and all countries signed up to the Greater Arab Free Trade Agreement. Furthermore, companies and employees will benefit from, tax exemption on income, duty exemption on import of raw materials and free repatriation of profits.
Whilst ZonesCorp continuously looks for ways to better enhance them operating costs in its zones are amongst the most competitive in the world.
Tax-free income with no restrictions on repatriation of profits

Import duty exemptions on machinery and raw materials

Tariff-free access to more than 22 countries across Asia, Europe and MENA

Competitive lease and utility rates

Grace Period
Administrative Efficiencies
ZonesCorp continuously strives to simplify the process of establishing a business within the UAE. With a dedicated Investor Service Center, as well as a Foreign Labor Services Division, ZonesCorp is dedicated to assist the establishment process every step of the way.
ZonesCorp continuously strives to simplify the process of establishing a business within the UAE.
Its fully equipped one-stop Investor Services Center and Foreign Labor Services Division supports the end-to-end requirements of our investors during project conceptualization, set up, construction, and operation. It offers fast track government approvals for all necessary certifications and industrial licenses in addition to in house foreign labor services to speed up the process of bringing in expatriate staff.
Most importantly its investors can rely on it to offer advice and assistance whenever it's needed and ZonesCorp will do everything in its power to support your progress.
ZonesCorp's offers
Support for investors at every stage of the industrial project.

Comprehensive value-added services and fast tracking of government approvals and licenses.

In-house foreign labor services, including fast and efficient processing, issuance or renewal of visas and work permits.
ZonesCorp's Services
ZonesCorp offers its investors comprehensive value-added services that promote efficiencies and facilitate partnerships. Its services include:
Land services (Including: New land application, Land reservation, land modification and land cancellation)

Utilities – Power, Gas and Water (Including: New applications, upgrade and downgrade options)

Engineering services (Including: site planning, plot levelling and demarcation, site visits, review and approval of architectural plans, soil testing, and Building Permits)

Worker Residential Cities Services (Including: planning, tenancy agreements, land awarding, permanent / temporary worker accommodation, construction permits, quality control)

Foreign Labor Services (Including: fast tracking of paper work and approvals)
Strategic Locations; Bringing your markets closer
When it comes to the success and growth of any business, ZonesCorp knows that location is important. Its Zones are strategically located throughout the Emirate of Abu Dhabi offering a combination of close proximity to transport links, residential areas, essential services and logistic facilities.
Being based in Abu Dhabi, you will discover that your customers are much closer than you thought possible. Abu Dhabi is within easy reach of many of the world's population centers, with the Middle East North Africa (MENA) region alone constituting 400 million potential customers. This in turns brings our transportation infrastructure even closer to consumers.
There are four ports within an hour's drive: The Mussaffah port; a 10-minute drive from our industrial cities in Abu, Zayed Port; on Abu Dhabi island is 20-minute drive, 40 minutes away is the region's first semi-automated Khalifa Port; and the award winning Jebel Ali Port with weekly services to 140 ports is just one hour away.

Its zones also have access to two world class international airports in Abu Dhabi and another two in Dubai.

UAE's 1200 km Etihad rail will link our industrial zones to ports, airports and other regional markets like Oman and Saudi Arabia.

Its excellent road network can easily connect you to the other regions of the Emirate, the Northern Emirates and most other Middle Eastern countries.
Sources: www.zonescorp.com