About Abu Dhabi Global Market (ADGM)
Abu Dhabi Global Market (ADGM) is an international financial centre and free zone located on Al Maryah Island in the United Arab Emirates's capital, Abu Dhabi.
Abu Dhabi Global Market is a broad-based international financial centre for local, regional and international institutions, established in accordance with the Federal Law No (8) of 2004, Federal Decree No (15) of 2013, Cabinet Resolution No (4) of 2013, and Abu Dhabi Law No (4) of 2013.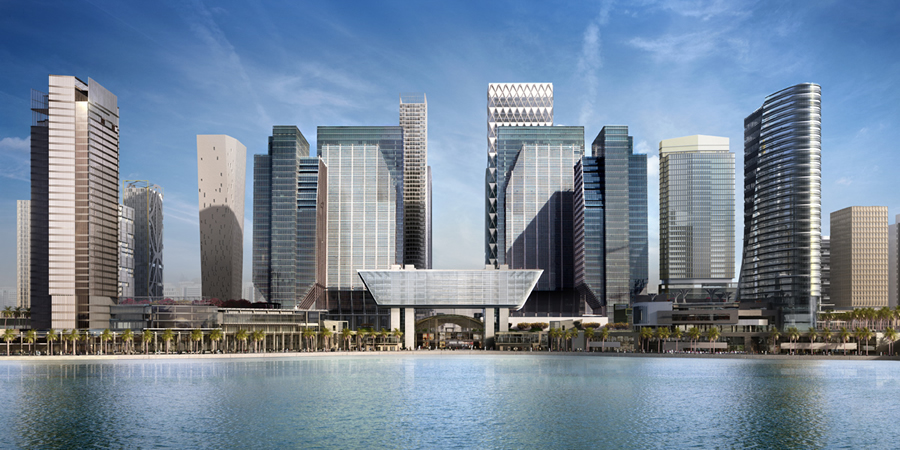 ADGM's three independent authorities – the Registration Authority, the Financial Services Regulatory Authority (FSRA) and ADGM Courts – ensure that its business-friendly environment operates in line with international best practice that are recognized by major financial centers across the world.
In collaboration with other International Financial Centers, global institutions and regulators, Abu Dhabi Global Market develops and supports member institutions with the regulatory framework, legal jurisdiction and attractive business environment they need for sustainable business growth.
Business setup in ADGM
If you were considering to set up a business in ADGM, then you should know that ADGM is the perfect place for any businessman to set up their company in Dubai or in Abu Dhabi.
ADGM is committed to providing a highly-efficient, business friendly and transparent registration platform to facilitate and process all of its dealings.
The Registration Authority handles all aspects of incorporation, registration and licensing of legal entities in ADGM.
Activities & Legal Structures in ADGM - Abu Dhabi Global Market
ADGM plays a pivotal role in positioning Abu Dhabi as a global centre for business and finance that connects with the growing economies of the Middle East, South Asia and Africa.
ADGM is not only for financial services. ADGM's legal and operational platform is attractive for a broad range of professional and business services, along with family businesses, corporate headquarters and various management functions. ADGM also provides a beneficial environment to domicile holding companies, special purpose vehicles and other structures to hold and protect assets.
What you need to know about Registration Authority in ADGM
To serve the needs of the business community, the Registration Authority is comprised of the following departments:
Business Development

Registration & Incorporation

Monitoring & Enforcement

Corporate Relations

Client Experience

Business Development: is the first point of contact for all establishments interested in having a presence in ADGM. Registration & Incorporation: are responsible for incorporation of legal entities and issuance of commercial licenses.
Monitoring & Enforcement: Monitoring & Enforcement - provides guidance as well as conducting supervision and, where necessary, taking disciplinary action, in relation to ADGM's commercial legislation.
Corporate Relations: will provide support on all government related services including immigration, VISA's and health checks.
Client Experience: will ensure that an optimal experience is delivered and the main point of contact for any suggestions, feedback and complaints.
Source: www.uaefreezones.com