Khalifa Industrial Zone (KIZAD)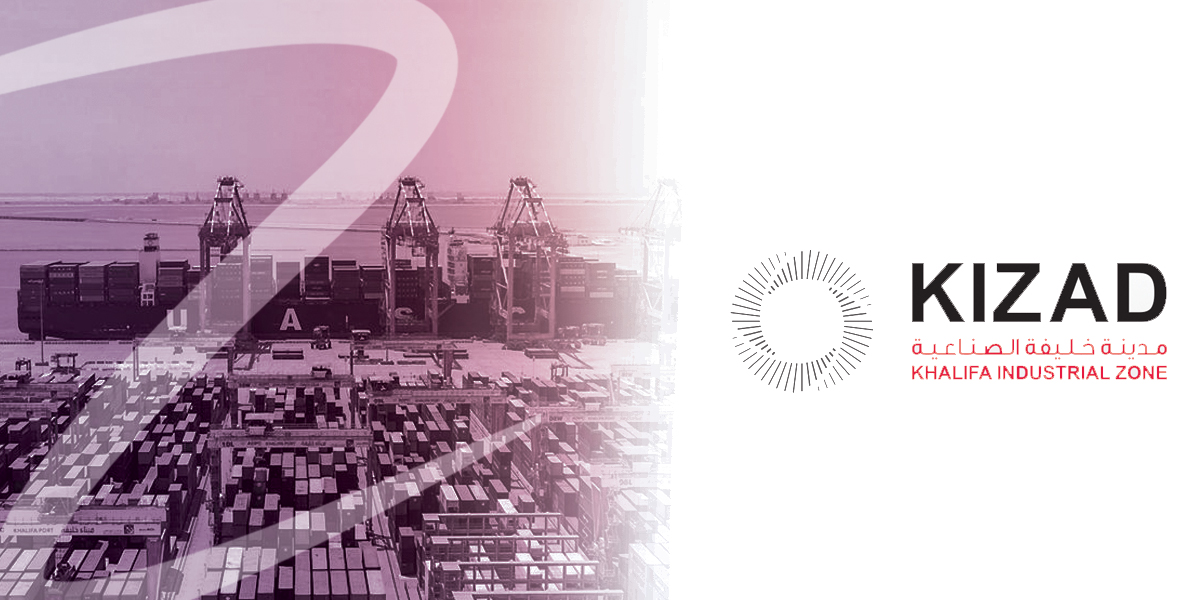 KIZAD Free Zone Offers A Competitive Operating Cost Environment And A Meticulously Designed Setting That Makes It Easier Than Ever To Do Business.
Investors Choosing The KIZAD Free Zone Are Provided With An Array Of Business Set-Up Services That Streamline Their Registration And Licensing Processes, While Offering Them Executive Offices And Flexible Workstations/Dedicated Desks, As A Complementary Offering To The Overall Value Proposition Of The Industrial Zone.
KIZAD Free Zone Boasts A Wide Portfolio Of Investment Sectors Including Aluminum, Automotive, Engineered Metals, Port Logistics, Food Processing, Pharmaceuticals, Packaging, Polymer Converting And Other Industries That Rely On KIZAD Free Zone. Also In Place Is A Flexible Master Plan That Is Capable Of Accommodating More Industries In The Future From A Land-Use Perspective.
Combining The Legacy And Success Of KIZAD's Onshore Structure With The Traditional Benefits Of An Offshore Free Zone, KIZAD Free Zone Is Set To Become The Future Hub For Trade, Logistics And Manufacturing, And Is Primed To Change The Way Business Is Done In The Region.
Branch Company
The Branch Company Having Valid Registration And License Outside KIZAD Free Zone Can Apply For The Formation Of A Branch Company.
The Branch Company Can Be Either Registered As A Branch Of UAE Company Or A Branch Of Foreign Company.
Registration & Licensing Procedures
We Offer A Helping Hand At Every Stage Of Setting Up Your Business Here, Including The Registration And Licensing Stage, Through Dedicated Support Personnel For Applicants.
KIZAD Free Zone Offers A Streamlined And Efficient Registration And Licensing Process Which Ensures That Most Licenses Are Issued Within A Week Of Submission Of The Completed Application, Payment And Relevant Documentation.
During This Process, Dedicated Client Relationship Executives Are Appointed To All Applicants To Provide Support. This Single Point Of Contact Ensures That Licensing, Visas Applications And Other Services Are All Executed Smoothly And Efficiently.
Online Registration Will Guide You To Set Up The Company According To The Legal Type, License Type And Facility Type.
Route To Success
Whether It's A Joint Venture With A Local Company Or A Sole Proprietorship, Our Land Leasing Options Give You The Opportunity To Tailor Your Business Growth.
If You're A Company Involved In Industrial Manufacturing Activities, Choosing A Joint Venture With A Local Company (Taking Up To 49% Ownership) Allows You To Claim Exemption From Import Duties On Raw Materials; Goods Manufactured In This Case Will Be Exempt From Customs Duties When Exported To GCC Countries.

If You're A 100% Foreign- Owned Company, You Can Avoid Duties On Imported Goods Kept In Bonded Status In The Industrial Zone And Re-Exported From The UAE. In Addition To Imported Goods, You Can Also Avoid Duty On Raw Material If You're Running A Manufacturing Business.
In Addition, The Land At KIZAD Is Specially Planned And Designed To Be Flexible, Allowing Plots To Be Subdivided And Merged Based On Your Requirements.
Land Plots Are Allocated In Long Term, Secure Contracts With A Focus On Imports And Exports Via Khalifa Port, Supported By Mutually Attractive Terms.
Taken Together, The Cost Benefits Ensure That Businesses At KIZAD Are Well Positioned To Be Competitive In Their Industries And Set Up To Drive Growth In Abu Dhabi For The Long Term.
Serviced Land Plots
With A Carefully Designed Master Plan And World-Class Infrastructure, Investors Can Take Advantage Of A Primary And Secondary Road Network Of Dual Four-Lane Highways And Dual Three-Lane Arterial Roads As Well As Utility Corridors To Allow Provision For All Power, Water, Telecom, Sewerage Services.
In Addition, Industry Innovations Can Go A Long Way Towards Optimising Industrial And Logistics Operations.
Companies Can Minimise Capex Costs By Setting Up Logistics Operations At KIZAD Logistics Park (KLP). Set To Become One Of The Leading Warehousing Centres In The Region, KLP Is Comprised Of Pre-Built, Well-Designed Modular Warehouse Units Equipped With Easy Access Loading Docks For Trucks, Raised Docked Floor Levels And Clear Open Spaces For The Eaves. Each Unit Has Its Own Dedicated Loading Yard With Ramp Access For Forklifts And Designated On-Site Parking.
All Units Are Provided With Sufficient Power To Be Cooled To A Target Temperature Of 25°C. Around 15% Of The Units Are Equipped With Enhanced Power Provision For Cold Storage.
Pre-Built Warehouses
KLP Is Designed To Be Fully Flexible With Combinations In Various Sizes And Layouts. The Design Also Includes The Shell And Core Scheme For Setting Up A Mezzanine Office.
There Are Two Domestic Industrial Zone Phases And One Free Zone Phase To Choose From. KLP Phase 1 Comprises 41 Units (Already Let) While KLP Phase 2 Has 64 Warehouse Units Ready For Lease.
The Free Zone Phase Of KLP Is Currently Under Design And Can Take Up Approximately 17,000 Square Meters.
Source: https://www.kizad.ae/